Celebration of life for Cynthia Patrick is September 18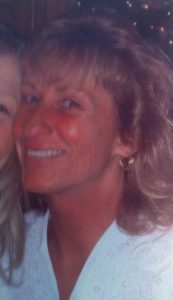 Cynthia "Cindy" Patrick (Lisowski)
Our dear sister passed away unexpectedly at the age of 60 on July 19, 2016.
Cindy was preceded in death by her beloved husband Timothy, in 2011.
She is survived by her brothers Michael and Al "Jay" (Mary) Lisowski, and her sister Kathleen Eggink, who resides in California.
Also survived by nieces, nephews, a great-niece, a great-nephew, and many dear relatives, friends, and neighbors.
Cindy loved her dogs, and she leaves behind her furry friends Luther and Dipper.
You are at peace now, dear sister, and will always be in our hearts.
A celebration of Cindy's life is being planned for mid-September.