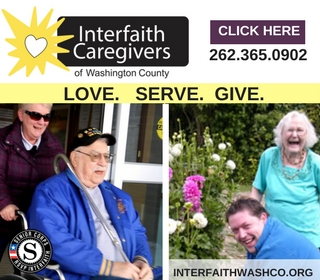 June 5, 2018 – West Bend, WI – Interfaith Caregivers of Washington County is hosting an evening social, Percolate PM, from 4 p.m. – 6 p.m. on Wednesday, June 6.
Come meet some new friends and have fun. There will be food sponsored by Texas Roadhouse, homemade desserts, fancy guests including Rep. Robert Brooks, the Senior Center's Classic car – a 1968 Ford Mustang, and Karaoke.
The late afternoon social will be at 2374 W. Washington Street in West Bend.
People should bring their own chairs if possible and park in the front parking lot and walk through the office to the back.
Click HERE for more details on Interfaith Caregivers of Washington County.