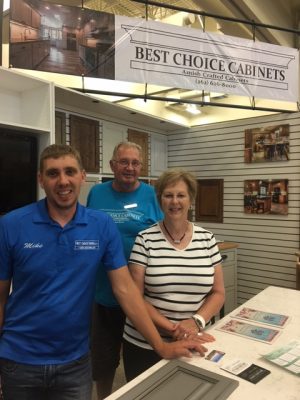 Washington Co., WI – Mike from Best Choice Cabinets in Kewaskum wants to help you upgrade your kitchen or construction the kitchen of your dreams with quality craftsmanship  by Yoder Signature Series cabinets – built by one Amish carpenter and his family.
No factory made or assembled cabinets.
Stop in and chat with Mike in the Fair Park Pavilion through July 30 at the Washington County Fair.