West Bend, Wi – Olivia Rose and Friends will be bringing music that reflects the reason for the season for the whole family.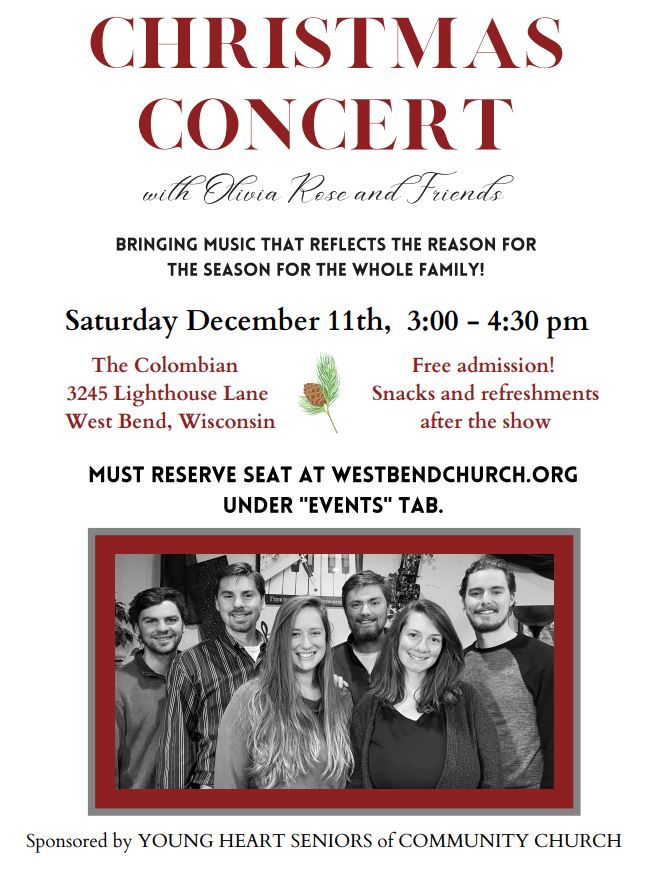 Olivia Rose is part of the Siegmann Family, which entertained this past summer at Community Church.
Doors open at 2:30 p.m. First-come, first-serve seating. Concert begins at 3 p.m.
FREE concert with snacks and refreshments after the show. Concert is free, but you must reserve a seat for each person attending.
Click HERE to reserve your spot today
Seating is limited by capacity and RSVP is requested.
Sponsored by Young Heart Seniors of Community Church.