July 19, 2021 – West Bend, WI – The West Bend Common Council meets tonight, July 19, 2021 at 6:30 p.m. and the first item on the agenda is a Presentation 1. A Report regarding the Compensation Plan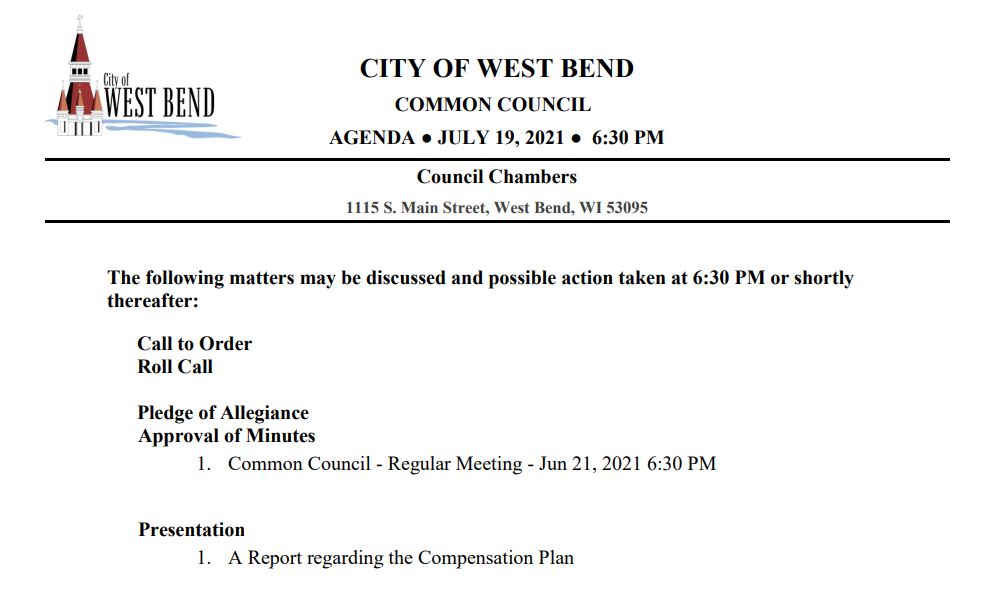 There was no attachment on the agenda to outline details in the report.
An open records request on employee salaries in the City of West Bend placed Tuesday, July 13, 2021 has not yet been filled.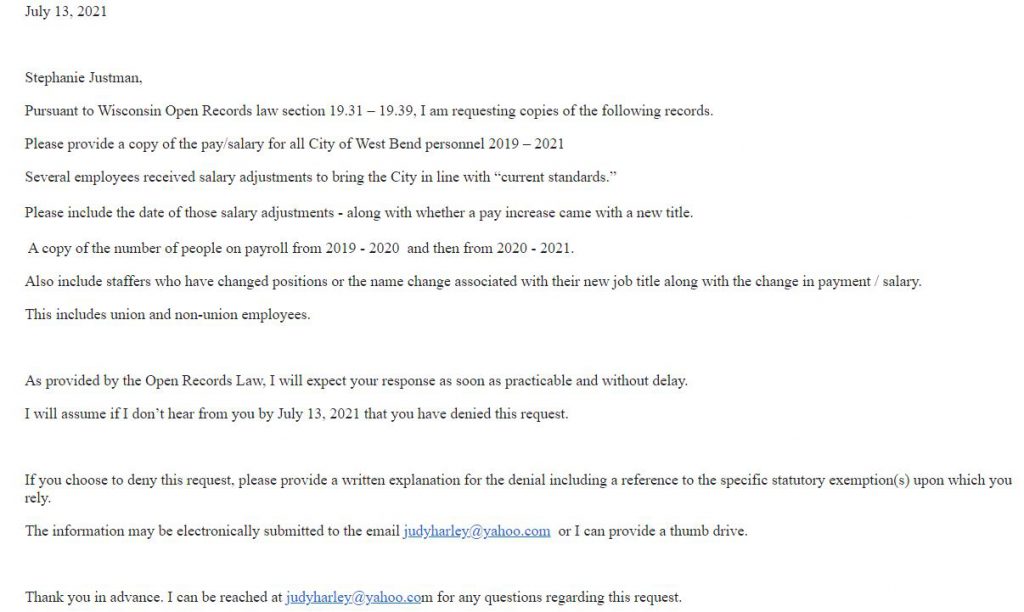 In 2019 Washington County changed its compensation system and went to a 3-tier program based on cost-of-living adjustments, merit pay, education and experience.  The new system included pay increases for 61 percent of employees.
The City of West Bend implemented a merit and performance pay system in 2014.
A compensation study was completed for the City of West Bend in 2003 and 2013.
The 2013 study by an outside firm, Voorhees Associates LLC, showed the City's compensation was "competitive to private industry."
Below is dated information on City of West Bend pay from 2018 – 2019. The data does not include police and fire. The data will be updated when details become available. The information is public record.
The City of West Bend normally approves a 2-percent annual increase along with health benefits.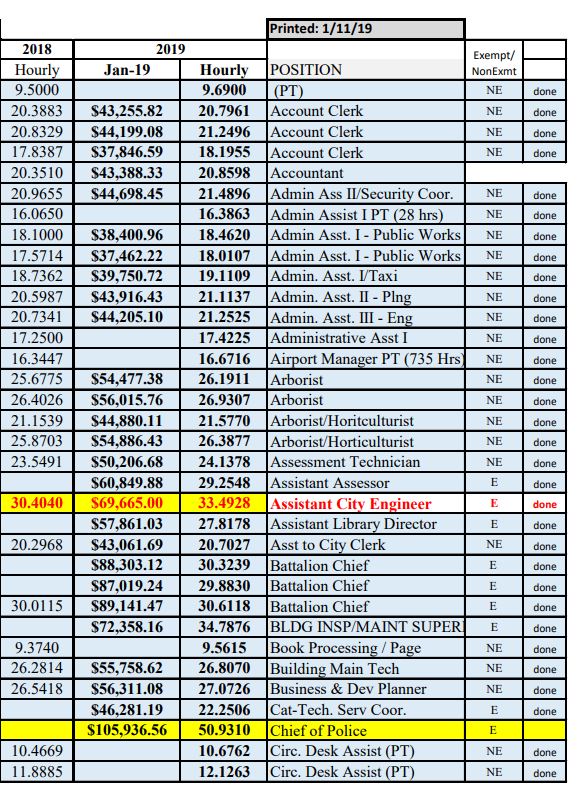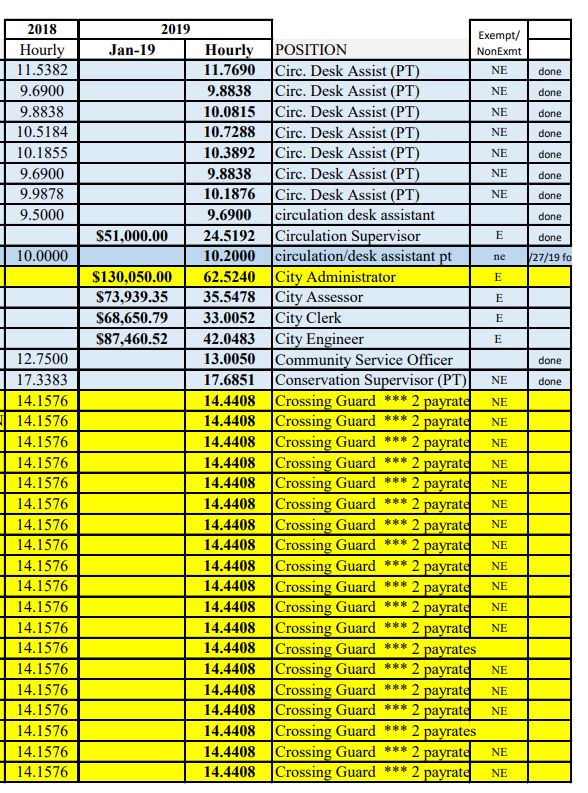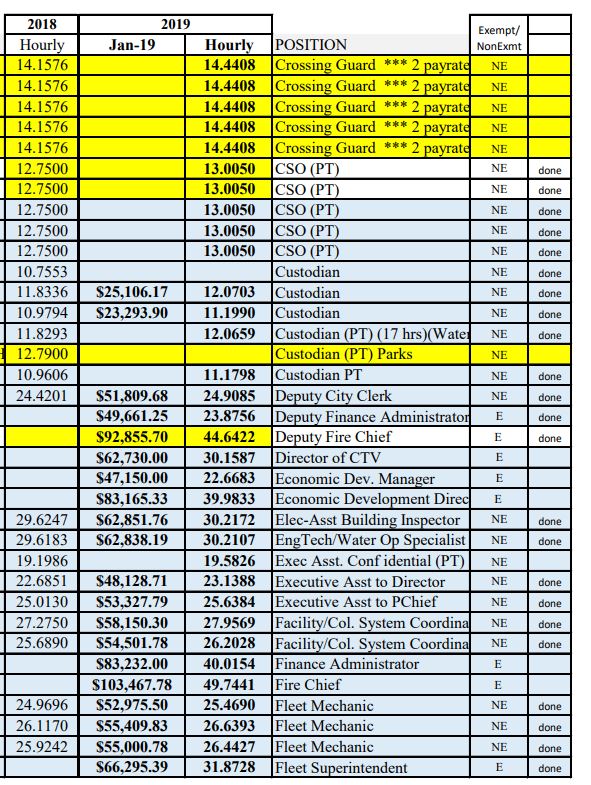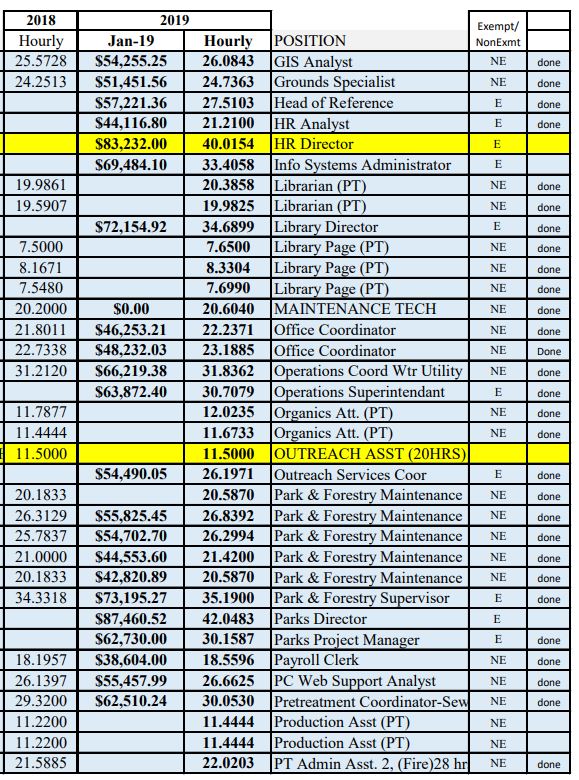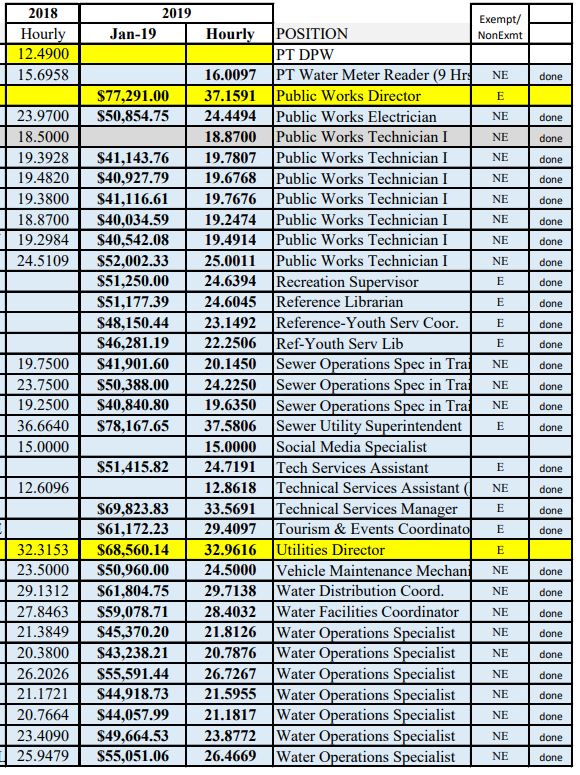 District 8 alderwoman Meghann Kennedy said tonight's report is information only.
"We will not be voting on anything tonight; this is a presentation only and we'll be information gathering," she said. "If there would be a vote I would ask to table it because we've received no information on this plan."
Tonight's meeting at West Bend City Hall is open to the public.