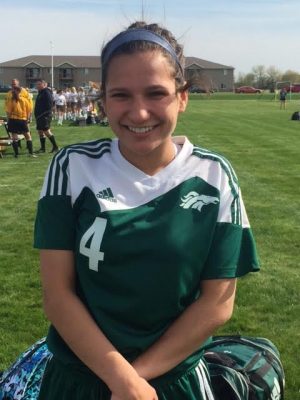 May 22, 2017 – Jackson, WI – With three goals in the beginning half of Kettle Moraine Lutheran high school's varsity soccer season, 5'1" sophomore Abby Washburn is one of the leading scorers on her team.
Washburn can be seen in the middle of the field using every ounce of her speed to stay on her mark. She believes her success is due in part to her ability to communicate.
Communication is key on the field because it helps Washburn fill the leadership role following the loss of 11 seniors to graduation.
Washburn credits communication and soccer to helping find her best friend, Megan Sina.
"I remember the first day, I was like four years old and so nervous. I was at Jackson Park and I walked in and the first person I saw was Megan and she was the first person that said hi to me," Washburn said.
The two are still best friends because of the close ties made during soccer.
Not only is Washburn a leader and a good communicator on the field, her communication and leadership skills shine off the field in her jobs, academics, and on the basketball court.
Washburn works three jobs; she is a cashier at the Piggly Wiggly in Jackson, works the customer service desk at the Hidden Glen golf course in Cedarburg, and babysits for families in her neighborhood.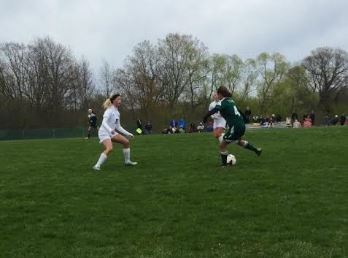 On top of all these commitments she makes time for homework.
It is not a struggle to balance her jobs, soccer and basketball, and school work because she has her priorities straight; school comes first.
Washburn spoke about some of the ways she gets her homework done. "Procrastinating is your worst enemy," she said. "If you procrastinate, that tends to lead to bad habits."
Washburn makes sure she is "… always on top of my school work and I'm always on task. Homework helps you be more organized."
Athletics play a huge role in helping her academically as she's driven to focus on her homework, whether it be with her peers or teachers.
Washburn is planning to push herself and take more challenging classes in the coming two years.
She plans to be either a physician's assistant or a pediatric doctor, so classes like anatomy, psychology, chemistry, and advanced biology are where she is headed.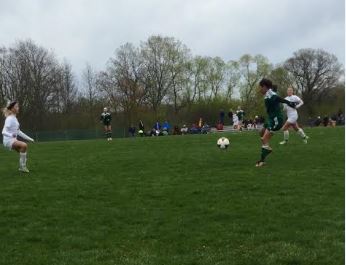 Academics are the focus of her long-term plans and although soccer and basketball are not in her plan as of now, she wants to wait and see what the future holds before reaching a permanent decision.
Washburn's faith is a huge part of her life. "I do everything for the glory of God," she said. "My religious commitment strengthens my faith because it makes my appreciation to God so much greater. He has given me the ability to play soccer, the opportunity to attend a Lutheran high school that is great in academics, and the ability to be successful."
If Washburn could say one thing to any incoming freshmen apprehensive about activities, clubs, and events in high school, she'd tell them , "Getting out there and getting involved helps life," she said. "It benefits socializing, communication, and leadership. You make so many new friends that will last a lifetime."