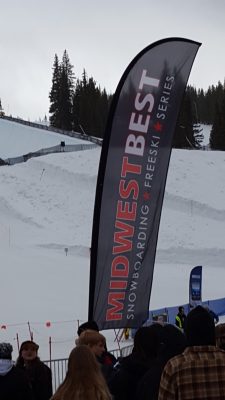 April 3, 2017 – Slinger, WI – After spending a week of acclimating, training and conditioning in Colorado, Hunter Zaskowski a Junior at West Bend East High School, and Cole Rummel, a freshman at West Bend West High School, are ready for a week of competitions at Copper Mountain in the 2017 USASA National Snowboarding Championships.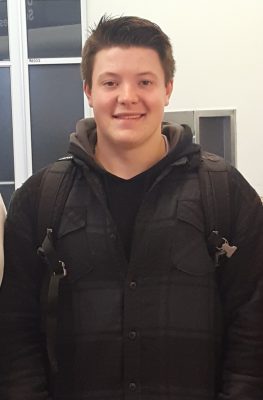 Both competitors raced this season on the West Bend High School Snowboarding Team and received a national invite from both their High School qualifications and their Series, Midwest Best.
Although at the High School level they competed together with their team, for Nationals they receive points as an individual based on their scores.  Both were Series Champions for their class.
Hunter will compete in the Junior Men's and Cole Youth Men's.  There are 6 events at Nationals.  Hunter is a race only competitor and Cole is doing all 6 events.
After the opening ceremony last night, getting our race bib and credentials, it really set in for me.
Today, Monday,  is my first race in Boardercross and I am ready as ready can be.  I was fortunate today to watch the Men's Open Class in BX which was a great experience to see the bracket above me on the course I will be racing on.
I have Boardercross Monday, Giant Slalom Wednesday and Slalom on Thursday.  I have been competing since I was 12 years old and looking forward for my fourth year at Nationals.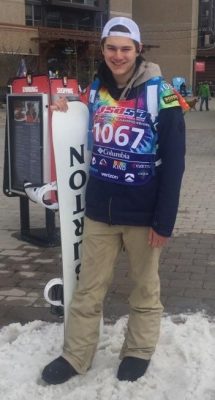 Today I had my first competition in Slopestyle, which is a rail and jump course.  There were 75 competitors today and I placed 24th.
It was a really great experience and I definitely challenged myself on the final 65-foot jump.  Today I am waxed and ready to do Boardercross.
I have been competing since I was 9 years old and am looking forward to my 6th year at Nationals.