Tour of America's Dairyland coming to West Bend

This summer West Bend will host the largest competitive cycling event in the U.S. as the Tour of America's Dairyland comes to town.
"They were looking for a new venue and one of the organizers is from this area, he approached the city and we got a sponsor and it's locked in," Kellie Boone, events manager with the Downtown West Bend Association, said.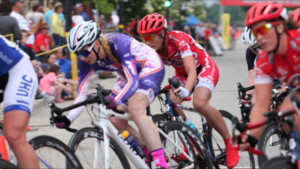 The tour, dubbed Downtown West Bend Criterium presented by Delta Defense, consists of a series of bicycle races that run throughout the day. "The tour reportedly brings in over 7,000 people with competitive racers and spectators," said Boone.
The city will host the tour Monday, June 20.
"They bring the race and we build a day of activities around it," Boone said. "We'll have a local kids bike race, a kids obstacle course, bounce houses, vendors and a lot of family entertainment."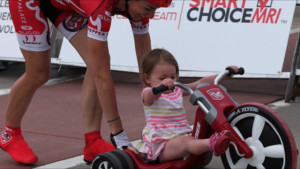 The bike racing will be on the south end of downtown. The course starts at the intersection of Main Street and Walnut. It heads up to Hickory over to Sixth Avenue to Walnut to Fifth Avenue to Chestnut and onto Main and it'll loop from there.
"It's something different from anything we've ever done," said Boone. "It'll be huge tourism for the city, it'll be super exciting and it's nice to bring something unique."
Mayor Kraig Sadownikow echoed Boone's enthusiasm and praised city tourism and special events coordinator Jackie Maynard for helping lock in the event.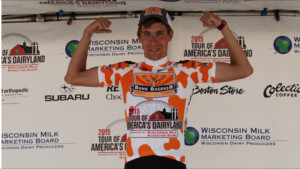 Races start at 11:30 a.m. and end at 8:30 p.m.
Photos courtesy Tour of America's Dairyland.