June 1, 2022 – Hartford, WI – It was August 25, 2016, when the story broke about the brutal murder of Sr. Margaret Held of Slinger, WI.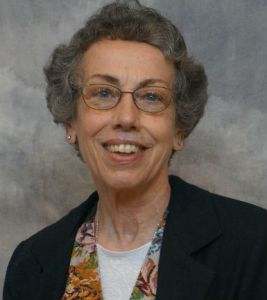 Six years ago Sr. Margaret Held, 68, and Sister Paula Merrill were killed by Rodney Sanders; he was a neighbor living across the street from their home in Durant, MS.
The nuns were working at a medical clinic in Lexington, Mississippi. Both women died from multiple stab wounds.
Sanders faced capital murder charges and was eventually convicted and sentenced in Holmes County Court.
A couple months ago Knoll and her siblings found out Sanders had stomach cancer. He died this past week.
In 2016, Sr. Margaret Held's sister Jean Knoll of Hartford said she was "just numb" at the time. Knoll has gone through a lot in the last year and had a hard time explaining her feelings about the situation.
"In order to protect my heart and my sight I don't want to think of him," she said of Sanders.  "I don't want to hate him because that's what I would end up doing.  I don't want that. I just pity him," said Knoll.
Speaking this past week, Knoll said her family's thoughts haven't changed.
"I think my siblings would agree, we always we forgave him," said Knoll.
"We couldn't understand. You know, like my sister said, he (Sanders) never said anything. We'll never know why he did this. We always forgave him because we knew my sister would forgive him."
Click HERE to SUBSCRIBE to FREE local news at
Knoll said she is very proud of her family.
"For the empathy and compassion they had for somebody that did something so horrible," she said.
Over the years Knoll has heard from many people who question how they could forgive such a hateful act.  "My family wasn't that way we were raised differently; we learned to forgive. Mom and dad from day one taught us that you have to love, you have to forgive, you have to care.
"If you're a good person, we couldn't hold that hatred towards him for taking our sister. Because we knew she would have forgiven him. We just had sympathy and pity for him."
Knoll did not go to the trial in Mississippi.
"When my family stood there, and said to him, how could you do this to such good women, that we're helping all these people? But you watch him because it was televised, and you watch the pain in his face, and he knew he really did wrong. So all we could do is forgive him. Being a person that believes in God and being a good Christian person and just being a decent person.
"I'm very proud of my family that they could have that compassion and empathy. As a family, we decided to forgive him for what he did. It doesn't take the pain away or anything you know love and forgiveness is a much better thing in America and my sister, Margaret, had 68 years of living a good life, loving God and loving the people she took care of."