Slinger, WI – There was a little bit of cowboy and cowgirl at Slinger Elementary this week as students got an up-close look at horses and the talented people who ride. Denim 'n Grace, a Kewaskum-based horse drill team showed off their skills on horseback before some very impressed students.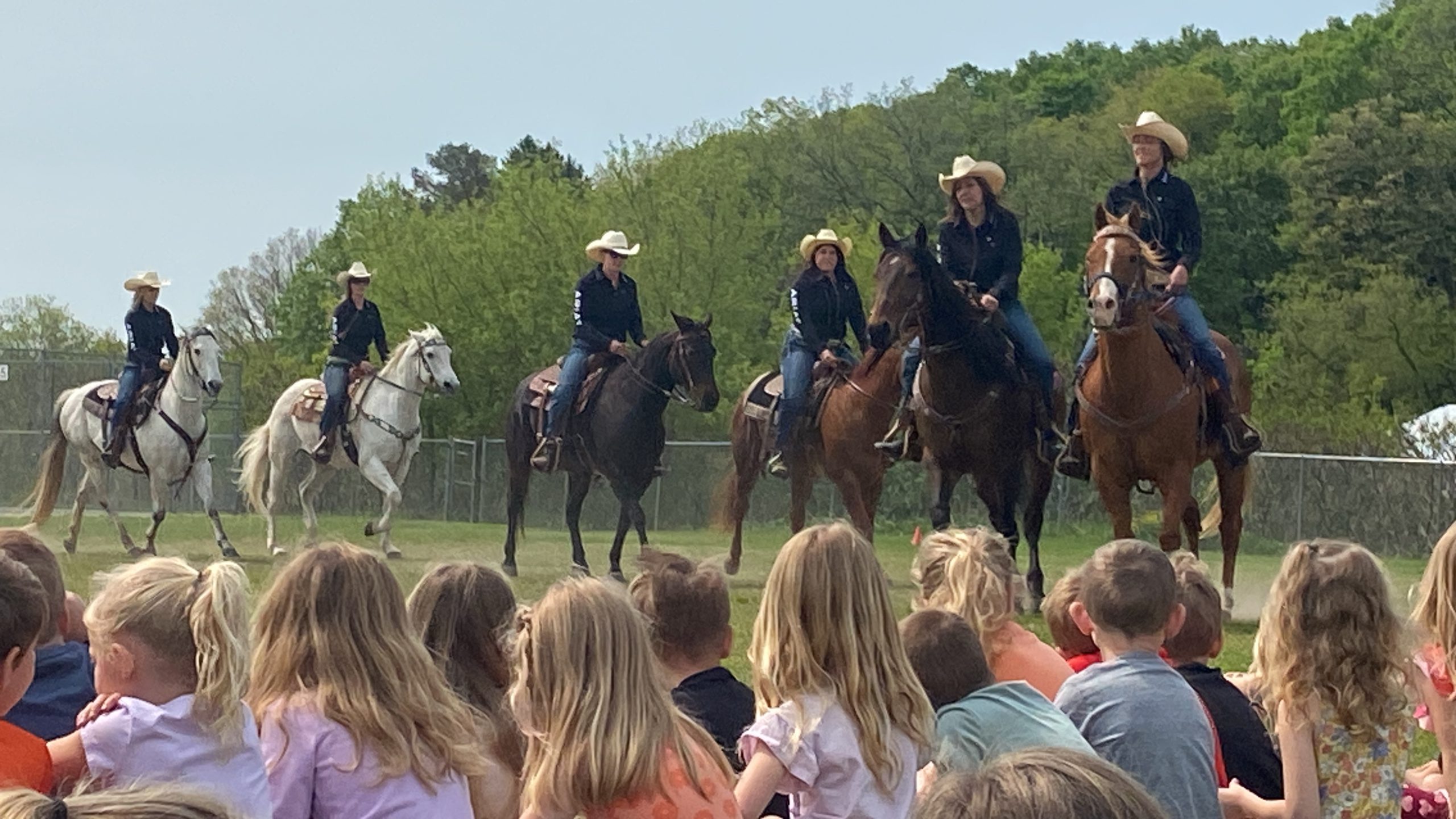 Click HERE to SUBSCRIBE to FREE local news at
"We're doing a show to promote kindness towards animals and the sport of horsemanship and horseback riding and help kids see what this is about because not everyone has this opportunity," said Rachelle LeJeune with Denim 'n Grace.
Students from Slinger Elementary circled the grassy field behind the school and watched as the ladies trotted out their horses and put them through their paces racing around barrels, balancing atop their horses and fielding student questions.
"It's our pleasure to share our horses and talents with kids," said LeJeune. "We're all blessed to have grown up with horses and love sharing the magic of these magnificent animals with others. It's an opportunity we hope everyone can experience, as horses have a way of touching hearts and impacting lives."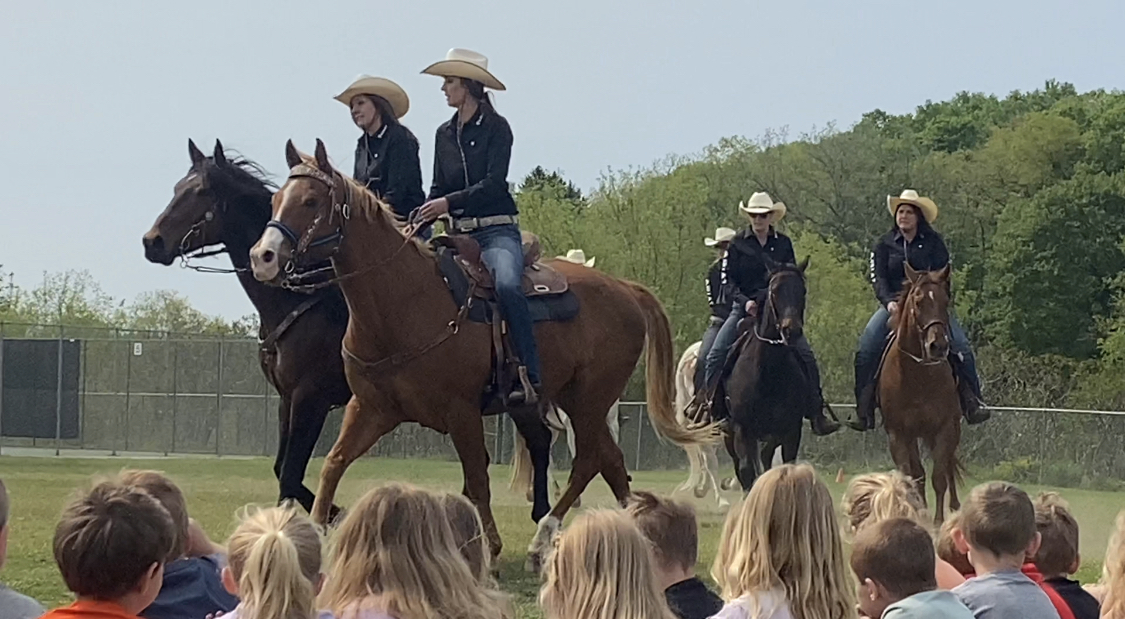 Denim 'n Grace team members include Rachelle LeJeune, Cherisse Dougherty, Becky Krueger, Katelyn Otten. Roper – Justin Krueger (married to Becky Krueger)
The team holds practice at Justin and Becky Krueger's farm.
The horse drill team is passionate about its project. LeJeune said she and her twin sister were inspired by Kenny Smith.
"He was fondly known to the community as Cowboy Kenny," said LeJeune. "He passed away two years ago (you may remember his story, as it was all over the news because he passed out while out caring for his horses and got terrible frostbite) but we both have one of his dearly beloved horses who we ride on drill team. Henry and Diesel (my horse and the big grey horse) were Kenny's. We like to think we're continuing to share his kindness and gift to us of horsemanship by sharing his (now our) horses with others."