Washington County, WI – The Wisconsin Department of Natural Resources (DNR) is seeking public comment on a proposed Green Tier contract with Serigraph, Inc. in West Bend, Wisconsin, to maintain their Tier 2 status in Green Tier.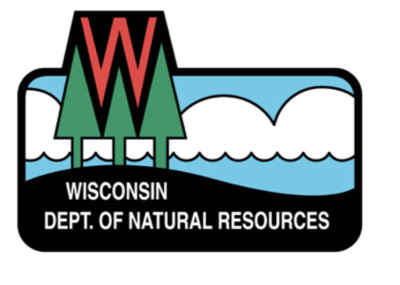 The DNR welcomes comments from Serigraph, Inc. customers, neighbors and stakeholders through Aug. 12, 2022.
Serigraph has been a Green Tier participant since 2006, first as Tier 1 and then transitioning to Tier 2 in 2011. The proposed contract will allow them to maintain their Tier 2 status in Green Tier, covering activities at two facilities on E. Decorah Road in West Bend.
Tier 2 participants agree to meet rigorous eligibility requirements which are negotiated into participation contracts with the DNR and interested stakeholders. These contracts enable significant environmental improvements and can allow for some regulatory flexibility.
Serigraph prints, forms and molds decorative components for original equipment manufacturers (OEM) and point-of-purchase (POP) advertising industries. Serigraph's basic technologies revolve around a variety of printing processes, including silkscreen, offset and digital printing, as well as many other methods of adding decorative effects for products and stores. Sustainability and environmentally conscious practices are a top priority to Serigraph, and it strives to promote environmental protection and social well-being through all aspects of the company.
Serigraph maintains an environmental management system certified to the ISO 14001 standard and has demonstrated a commitment to superior environmental performance. Future goals under the proposed contract include reducing volatile organic compound (VOC) and hazardous air pollutant (HAPS) discharges to the air, reducing energy consumption and installing additional solar panels.
This contract will allow Serigraph to obtain coverage under the Green Tier Registration Operation Permit (ROP-G). The ROP-G requires that the facility maintain air emission levels below 80% of the major source thresholds.
"Serigraph has focused on sustainability for decades," said Sean Torinus, CEO of Serigraph Inc. "As such, we are honored to be recognized as the Wisconsin business that has held Green Tier 2 status longer than any other. We celebrate the positive impact our efforts to protect the environment have had on our community and commit to continuing those efforts into the future."
The DNR will hold a public information meeting concerning the proposed contract for Serigraph, Inc. on July 26, 2022, at 10 a.m. Participants can join online via Zoom or via phone by calling toll-free at 877-853-5257, Meeting ID: 831 2606 7694.
The DNR will accept written comments until Aug. 12, 2022. Direct comments and requests to Jenni Birkholz, [email protected] or 608-514-2182.
For more information, please visit the Green Tier webpage for Serigraph, Inc.
---
EVENT DETAILS
WHAT: Serigraph, Inc. Green Tier Public Informational Meeting
WHEN: 10 a.m. July 26, 2022
WHERE: Register here to join via Zoom
Join by phone: 312-626-6799; Meeting ID: 846 6702 8486