West Bend, WI – The Inferno Bar & Grill, 140 N. Main Street, in West Bend thinks it may have cracked the recipe for Dick's Pizza.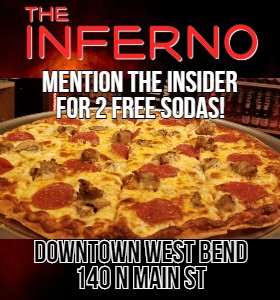 Dick's Pizza was an institution in West Bend.
The original Dick's Pizza dates to the 1950s when Dick Turnquist opened on north Main Street near where West Bend Tap & Tavern is located.
"In 1977 Turnquist started building the new restaurant on 18th Avenue but he was killed in a car crash three weeks before even opening," said owner Earl Richter about the crash on Paradise Drive when Turnquist swerved to avoid hitting a dog.
An employee at the restaurant, Paul Schloemer became the new owner and ran the business for three years before Dave Wolf bought the pizza place in March 1980. Twenty-one years later in December 2001 Richter bought the business.
"We really grew the sales within the first three or four years," said Richter. "My sales were probably fifty percent higher than anything they'd ever done but all of a sudden one restaurant after another started opening in this town."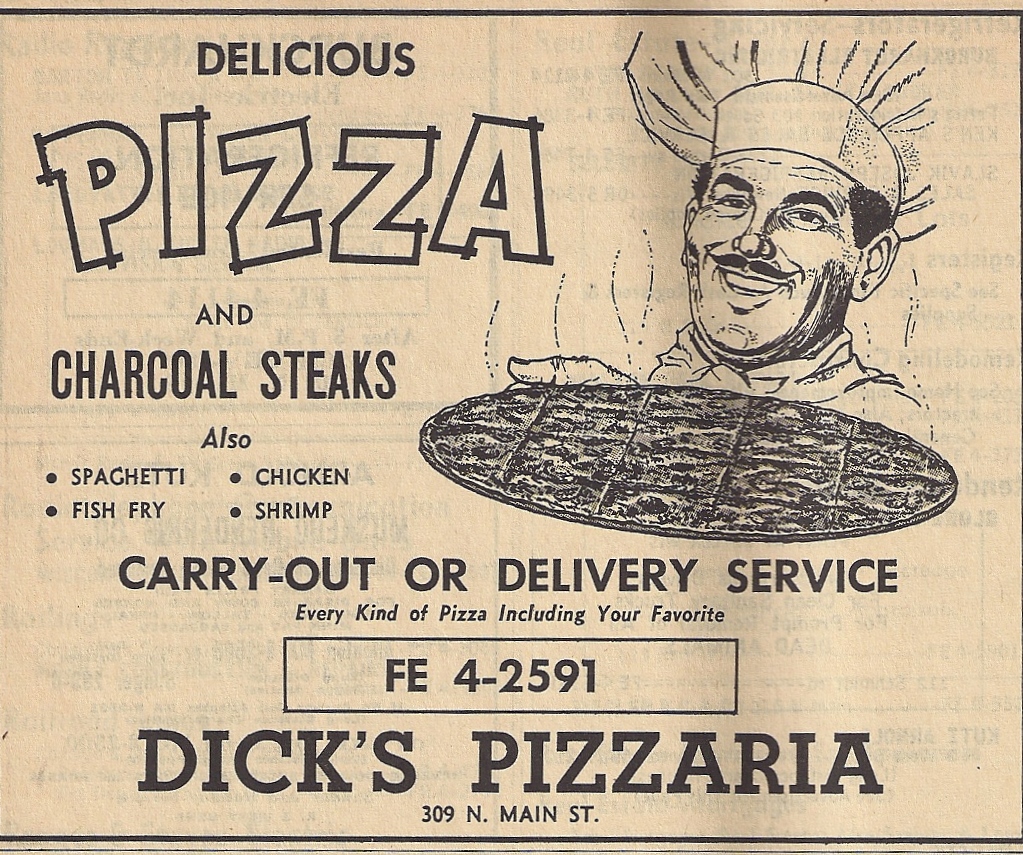 Neighbors remembered a number of things about Dick's Pizza; from the thin crust to the spicy tomato sauce to the hot cheese.
The Inferno Bar & Grill will have pizza samples available on Thursday, February 20 starting at 3 p.m. through dinner.
Sample pizzas will be made on the spot so they stay warm and fresh.  Everyone that comes in can get a free slice of pizza.  It will be served party style, so it is cut into small squares.
Pizza will be available for sale with a $3 off pizza special every Thursday.  The full pizza menu is below. It also includes the soup of the day and chili options.  You can also combo the soups with sandwiches for discounts, and there is a "half a sandwich/cup of soup" option.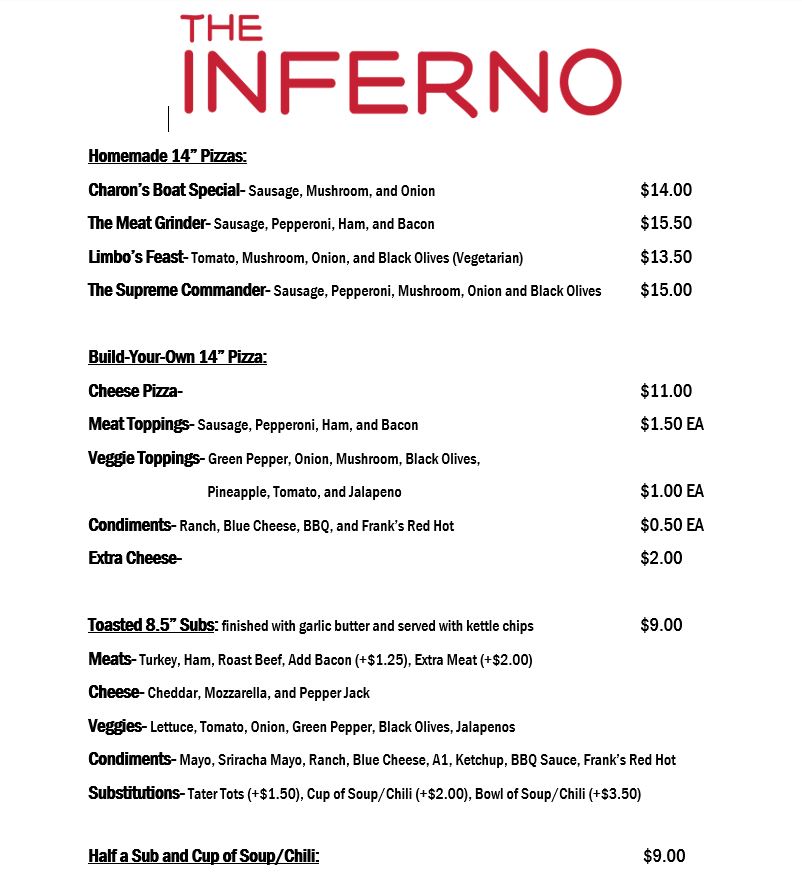 The Inferno is also contracting for delivery. Click HERE to order food online and have it delivered.  Remember when using the online delivery page, specifically search for "The Inferno" in the upper right hand corner.
For those who want to call in and get food to go –  (262) 353-9016.