Allenton, WI – The Allenton Annual Picnic Committee is holding a Pig Roast on Sunday, July 26 at the Allenton Fire Station, 431 Railroad Street.
It will be a drive-thru event offering a complete meal with a pork sandwich, beans, cheesy potatoes and coleslaw. Organizers have made arrangements to better move traffic along and provide faster service once you have paid for your supper.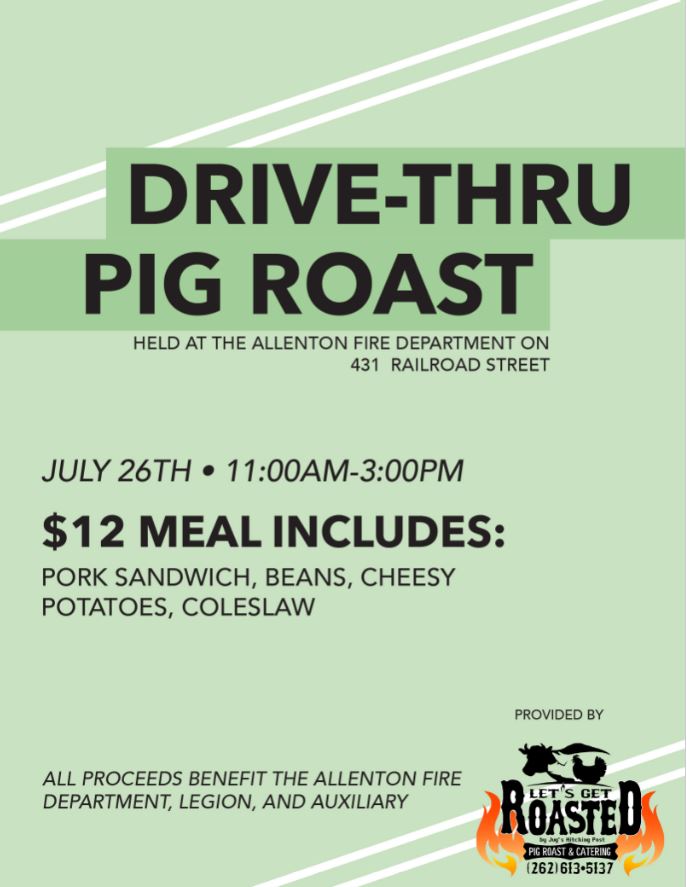 Proceeds benefit the Allenton Volunteer Fire Department, Allenton American Legion Post 483 and Auxiliary.