West Bend, WI – Santa is flying in from the North Pole on Saturday, Dec. 9 and he's landing at the West Bend Airport.
Come and have breakfast and give Santa a warm Washington County welcome.
Santa lands around 8:30 a.m. The airport is at 201 Aerial Drive in West Bend.
Breakfast is $9 in advance and $10 at the door. Santa will be taking wish-list requests from good girls and boys.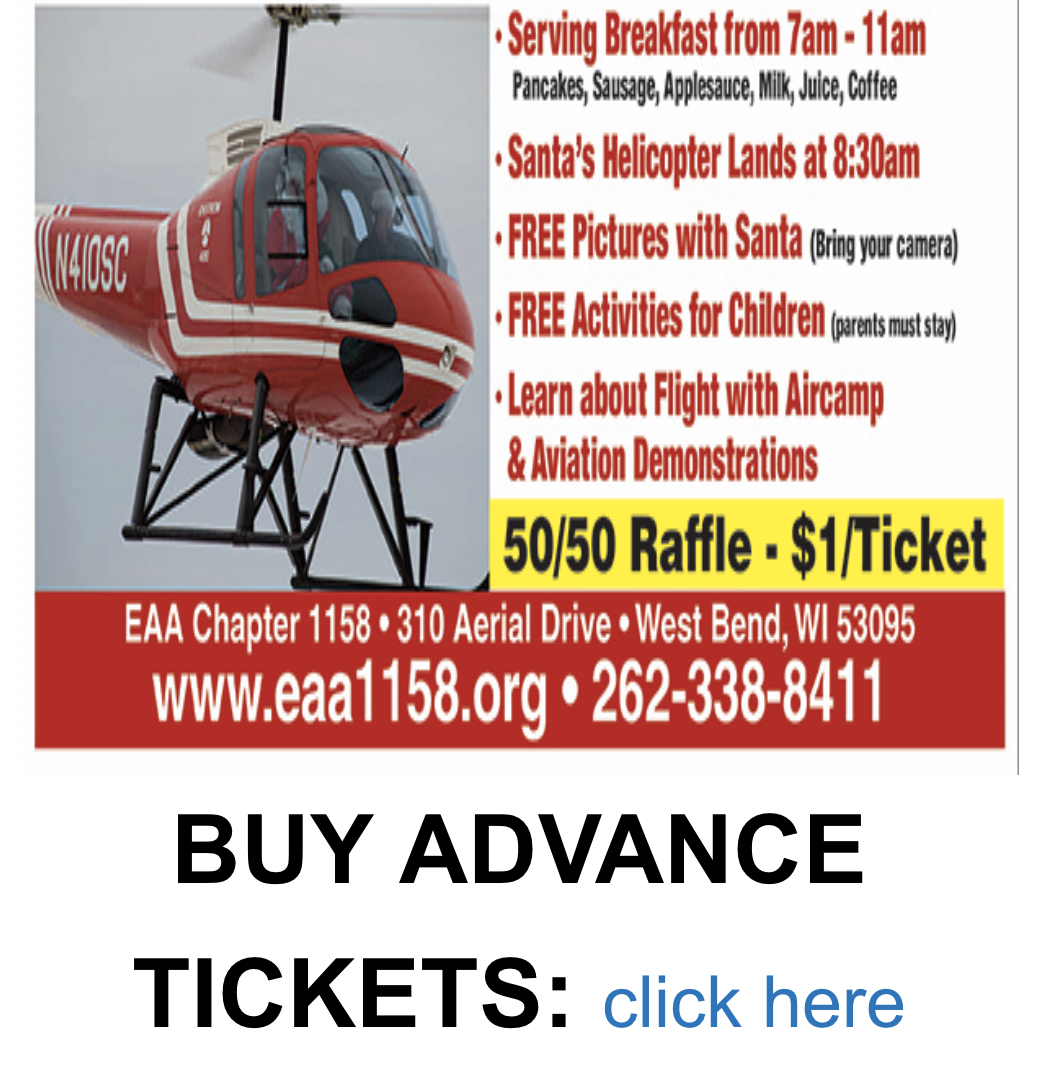 Click HERE for more details.