Washington Co., WI – Eight Vietnam veterans from Washington County on Saturday's Honor Flight.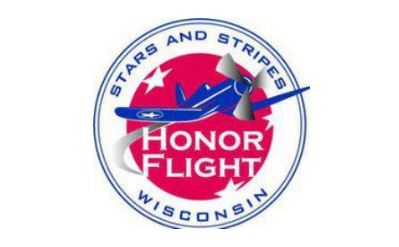 Vietnam Army Gary Pichler of Colgate, Vietnam Navy Michael Kendall of Colgate, Vietnam Navy David Gierach of Germantown, Vietnam Air Force Bette Cosgrove of Hubertus, Vietnam Navy Thomas Okruhlica of Jackson, Vietnam Air Force Daniel Schmidt of Kewaskum, Vietnam Army Peter Waldkirch of West Bend, and Vietnam Army Charles Woodhull West Bend.
Stars and Stripes Honor Flight's 58th mission will take off on Saturday, September 25 when the "Sendik's Stars and Stripes Honor Flight" departs for the nation's capital.
"We are so grateful to Sendik's leadership, associates and customers for their generous support of our veterans," said Karyn Roelke, president of Stars and Stripes Honor Flight.
Two Allegiant Airlines A320 aircraft will leave Milwaukee's Mitchell International Airport at approximately 6:30 a.m. and 7:30 a.m. on flight day, bound for Baltimore/Washington Thurgood Marshall International (BWI) Airport with 98 local veterans (and their guardians) on board.
On that day, Stars and Stripes Honor Flight will welcome 3 WWII veterans, 9 Korean War veterans, and 86 veterans of the Vietnam War.  
Veterans taking their Honor Flight on September 25 include a WWII Army cryptographer, a Korean War Air Force nurse, and three brothers, all Vietnam veterans, who are taking their Honor Flight together.
The flight is sponsored by Sendik's, who recently presented Stars and Stripes Honor Flight with a check for $150,000 after a summer fundraising campaign. Sendik's customers rounded up their total at the register, purchased $1 American flags, and purchased certain "Honor Flight" products.
"As always, we are proud to partner with Honor Flight to provide our local veterans with an unforgettable day in appreciation of their service," said Margaret Harris, family co-owner of Sendik's Food Markets.
"We would like to thank our Sendik's associates and generous customers who supported our efforts to raise the funds necessary to support such a vital charity. We are continually inspired by the dedication of our community to honor Wisconsin's heroes." 
After the planes land in Baltimore on flight day, the veterans will board coach buses to tour Washington DC's WWII Memorial, the Korean War Memorial, the Air Force Memorial, the Vietnam Veterans' Memorial Wall, and more. The day will also include viewing the Changing of the Guard at the Tomb of the Unknown Soldier at Arlington National Cemetery.
While the veterans' families and close friends are encouraged to attend the Homecoming parades at Mitchell Airport, the general public is asked to participate virtually, through Facebook. "The veterans' families and our volunteers will give the veterans a Homecoming they will never forget," Roelke said.  "While we understand that the general public may be disappointed that they cannot participate in the Homecoming in person at this time, veteran safety is always our top priority."  
Prior to the September 25 flight, Stars and Stripes Honor Flight has flown 7,707 local veterans on these trips to Washington DC since 2008, and has honored more than 50 veterans locally who were not able to fly. As an all-volunteer organization with no paid staff and no offices, the organization is proud to share that $.97 of every donated dollar goes directly to flying and honoring veterans.
Honor Flight
is a national program with more than 130 hubs from coast to coast. Nationally, hubs in the Honor Flight Network have taken well over 225,000 veterans to see their memorials. 
Timeline of activities for the Saturday September 25 Stars and Stripes Honor Flight: 
5:00 am
– Veterans and their guardians begin check in at Mitchell Airport's main concourse 
6:30 am
– First Sendik's Stars and Stripes Honor Flight departs for Baltimore, water cannon salute on runway
7:30 am
– Second Sendik's Stars and Stripes Honor Flight departs for BWI Marshall Airport, water cannon salute on runway
9:00 am – 10:00 am (ET)
– Flights arrive at BWI Marshall Airport, load buses for DC tour
6:30 pm (ET)
– Return to BWI Marshall Airport, load planes for departure back to MKE 
7:52 pm (CT, approximate) and 9:22 pm (CT, approximate)
– Return flights land at Mitchell Airport, veterans deplane for parade through the airport's main concourse. The West Bend East Dance Team will provide spirit and entertainment for the Homecoming parades.  
Karyn Roelke, Stars and Stripes Honor Flight