October 26, 2020 – West Bend, WI – A little bit of winter white held off Sunday afternoon until volunteers finished stringing lights on the 45-foot tree at Enchantment in the Park.
On Saturday volunteers from West Bend Lightning girls fast pitch softball team helped put in place a new inflatable display for the 2020 season.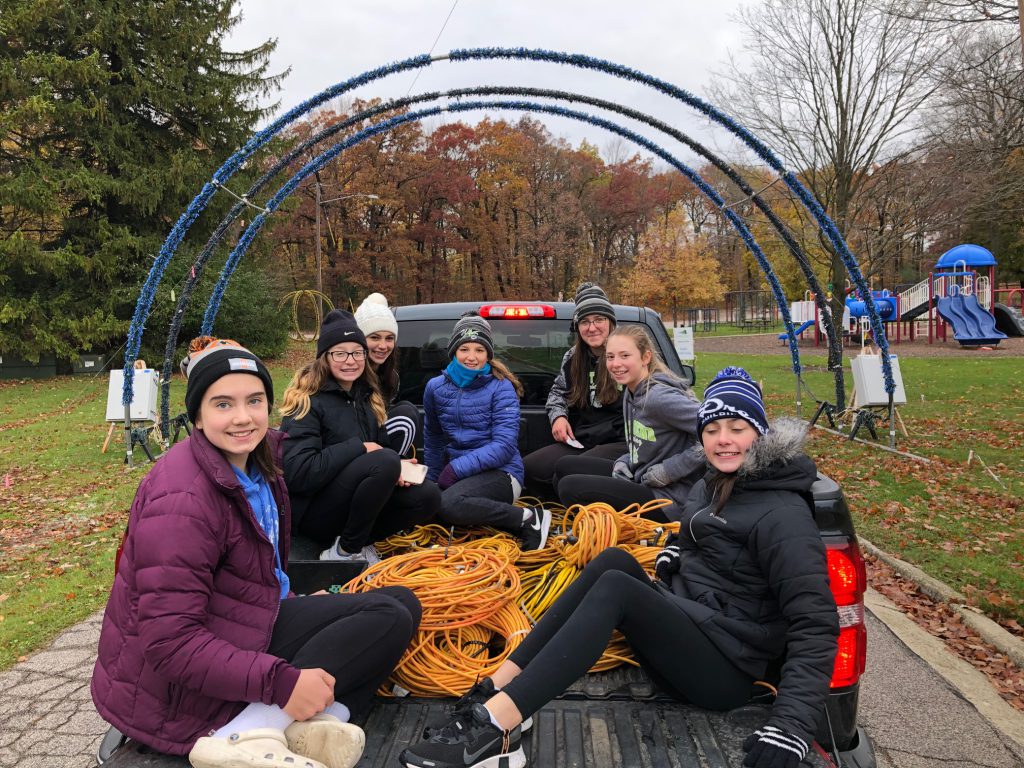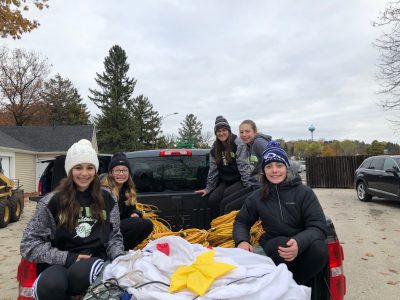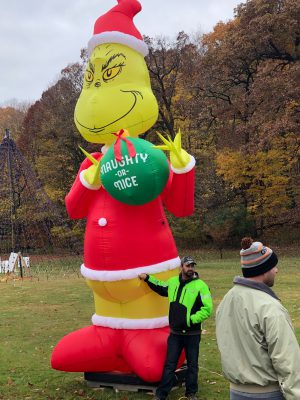 This is the 12th year for the annual holiday light show at Regner Park. Since October 10 volunteers have been working to put up nearly 1 million lights making the event one of the largest light shows in the state of Wisconsin.
Each year Enchantment in the Park collects nonperishable food items to donate to local food pantries and nonprofits such as the Make-A-Wish Foundation, West Bend Firefighters, Slinger SkillsUSA and St. Joseph's Hospital.
Enchantment in the Park opens November 27 through December 24, 2020
5 p.m. – 9 p.m.
Open daily
Treats and hot cocoa are available nightly courtesy the Washington County Senior Citizens Center.  Horse and carriage rides will be available Friday and Saturday nights.
Fire pit and marshmallows also Friday and Saturday nights.
Click HERE for more information and join us this year at Enchantment in the Park.