Town of Polk, WI – The average funeral cost, in Wisconsin, is $7,458 to $13,331 with all end-of-life expenses.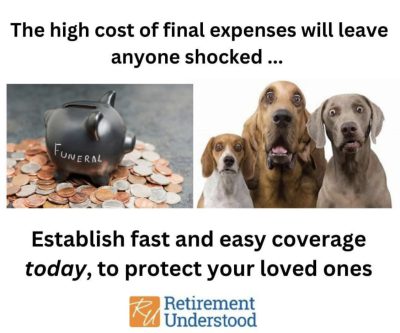 In order to prepare for rising cost a Final Expense Policy can help protect your loved ones from experiencing a financial burden during an already difficult time.
– Final Expense Policies –
☑️ More affordable than many other insurance policies
☑️Easy application and qualification
☑️Plans build cash value
☑️Funds are set up immediately in beneficiary's name
– NO WAITING PERIOD –
☑️Give you and your family peace of mind
☑️Reduces emotional toll and relieves financial burdens
Reach out today. Our agents at Retirement Understood in the Town of Polk, WI, are ready to help you through the process and ensure you have the proper coverage.
262.346.5776   retirementunderstood.com