West Bend, WI – Ferdie Louis "Fritz" Wohlwend, passed away peacefully on June 22, 2022. He was born in Milwaukee, Wisconsin, on August 4, 1945, to Lawrence and Louise (Bowman) Wohlwend.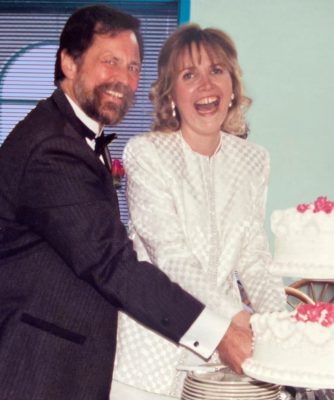 He grew up in West Bend, Wisconsin, on the farm with his beloved family – and horse.  After graduation from West Bend High School in 1963 he enlisted in the United States Army.  Following his first enlistment he was selected to train as a helicopter pilot with the U.S. Army Warrant Officer Flight Training Program.  This would shape his life in many ways.
He completed Instrument and Flight training at Fort Rucker Alabama and served as a UH-1 'Huey' Helicopter Pilot in Vietnam with the 1st Air Cavalry.  He flew many missions into the jungle in places he didn't talk about much like the An Lao Valley, Phan Thiet, An Khe, Bong Son and Quin Nhon.
He was very proud of his service and learned the best; comradery, pride and lifelong friendships the army could offer.  The worst was also there in the form of PTSD and exposure to the defoliant Agent Orange.
Like many Vietnam Veterans he didn't like to talk about his experiences or his feeling a whole lot and it took a toll on him.  But, over the years he participated in several Veterans Support Groups to help him, and his fellow veterans and we were all very proud of him for that and thankful for these kindred spirits.  He was a member of the Veterans of Foreign Wars (VFW) and the Vietnam Veterans of America (VVoA).
The Agent Orange exposure that he brought home with him would ultimately lead to his death due to complications of a nearly 20-year battle with Chronic Lymphocytic Leukemia.  Fritz was fortunate to have very good care and to have fared well through the numerous rounds of treatment through the years.
However, the toll on his lungs made it difficult to breathe in many of his retirement years and prevented him from being as active as he would have liked.  But he was thankful for all the activities he could still participate in.
Fritz was very appreciative of the medical care he received from the Veterans Administration (VA).
We would like to thank VA Branson Care Team 1 and the Fayetteville VA Hospital and the many others for your care and compassion.  There were also a number of commercial providers including most recently Mercy Hospital Springfield, Texas County Memorial Hospital Houston, and the staff at Autumn Oaks Caring Center in Mountain Grove, Missouri.  We are thankful for your efforts and compassion your focus on quality of life is appreciated.
Being an Army Aviator set a career path for Fritz, which he expanded, by attending the Hughes Aircraft School and becoming a Licensed Aircraft Mechanic.  He spent most of his career as a commercial helicopter pilot in Alaska flying people and equipment all over 'The Last Frontier'.  Pipelines in the Southeast, Exploratory Drilling on the North Slope and down to the Aleutian Islands.  The interior mountain ranges across the state and Denali National Park.
Fritz took a few years away from flying in the late 1970's to early 1980's to start Great Land Implement, a Small Engine Shop and John Deere Equipment Dealership.  He sold and repaired small engine equipment, some bigger tractors and John Deere Snowmobiles.  He was an entrepreneur and a good salesman.  He liked being close to home, and the people, but when the big box stores started selling lawnmowers he decided to go back to flying and pursued his love of small engines and tractors as a hobby.
During one particular summer of flying in Denali National Park he had occasion to fly a real-estate specialist, Diane Haack, with the National Park Service to mining claims throughout the park.  The two hit it off and would eventually marry and spend their lives together.  Together they travelled, collected antique tractors, and adopted rabbits, cats, and dogs. After they both retired, they moved to a farm in Missouri they named the "Tick and Chigger Ranch", where they raised critters large and small, but particularly registered Irish Dexter cattle.
Antique Tractors were near and Deere to his heart and restoration appealed to his mechanical side.  Tractors like his completely restored Farmall F-20 were show pieces, but he really loved to keep his fleet 'In their working clothes' original not fancy but ready for a plow day.  Many Ford 2N's, 8N's, 9N's, Golden Jubilee's, International Cub's and a Co-op or two went through the shop.  He was also a collector of Hit and Miss engines and other memorabilia.
Fritz and Diane enjoyed plowdays and other events with their fellow members of the Antique Power Club of Alaska, the Early Days Gas Engine and Tractor Association, and the Ozarks Older Iron Club of Cabool Missouri.  Just for fun they also found room in the shop for a '23 Nash because it was more comfortable to ride for parades!  Of course, his two-wheeled love, a 1973 Moto Guzzi Eldorado he bought new, was special to his heart and will remain special to ours.  Fritz and Diane enjoyed their collecting, shows, swap meets, auctions (Lord knows they weren't scared of an Auction!) and the friend ships.
Fritz was predeceased by his loving wife Diane; his parents, Lawrence Sr. and Louise; beloved sisters Lois (Joyce); brother Lawrence Jr.; nieces Eileen Venci-Bennett and Ann Louise Jackson; and nephew Joseph Rintleman.  He is survived by his children Jeffrey, Tim Wattleworth (Elizabeth Perry) and Amy Paxson; his sisters Darlene Venci, Mary Ruth Knauer and Sharon Jackson.  He also leaves behind cousins, nieces and nephews including: Cynthia, Daniel, Russell, Collette, Judy, Kevin, Glenn, Alisa, Anthony, Elizabeth, George, Matthew, Larry, Michele, James, Mary Jane, Joanne, Larry III, Ken, Paul, Therese, Larry and Mark, you are all loved.  Special thanks to nephew Glenn Joyce who helped them with their farm for several years.  Fritz is also survived by three grandchildren (Emilia, Matthew and Michal Wattleworth), his grand dog (Heike); and numerous friends including two special friends, Ken and Sandy Predmore who helped a lot on the farm.
Per the wishes of Fritz and Diane there was no formal funeral, instead we plan to have a celebratory gathering October 21, 2022, starting at 4 pm, at the VFW Post #1393, 260 Sand Drive, West Bend.  Fritz and Diane appreciated numerous charities and their efforts.  In-lieu of flowers please consider a donation to your favorite Veteran's Charity or Animal Rescue.