July 5, 2020 – Allenton, WI – It's a good sign when your main contact for an event can't call you back because he's out getting more meat and buns.
It was a sweltery day with temps in the mid-80s and veterans, some in their 90s, helped man the grill and the till from 9:30 a.m. – 4:30 p.m. on July 4.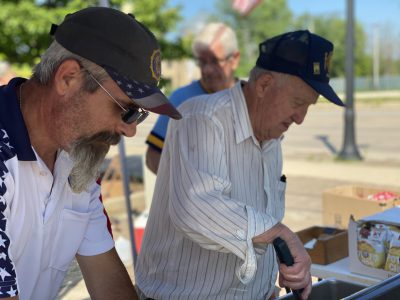 "Thanks to support from the community we smashed our goal of selling 400 brats," said Legion volunteer Ron Naab.
"We sold over 600 brats and 70 hotdogs. The money raised goes to student scholarships and helps with Legion activities."