West Bend, WI – Looking back in the archives, the new Fleet Farm came to fruition in West Bend, WI, with a Grand Opening in 2019. After nearly four years… what do you remember about the old store?
_______________________________________________________________________
October 2019 – West Bend, WI – The long-awaited news of a new Fleet Farm being built in West Bend finally appears to be moving forward.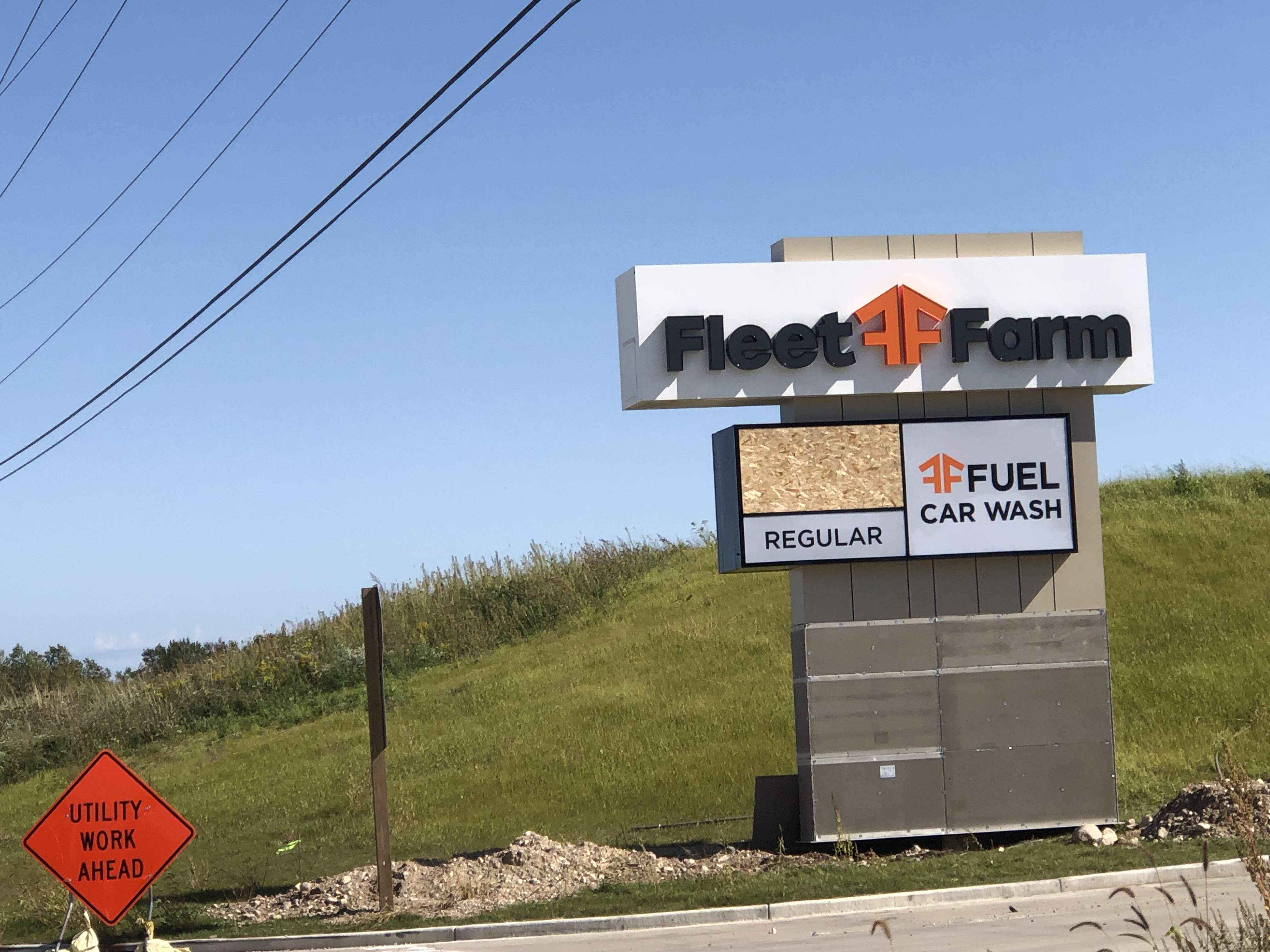 According to Mayor Kraig Sadownikow a concept plan for a new Fleet Farm will be discussed at the Aug. 7 Plan Commission meeting.
"This is going to be a full-blown new store that's about 190,000 square feet," said Sadownikow. "This will be similar to the size of Meijer, a free-standing store and it'll be great for that side of town."
There are a couple of specific nuances about the property, according to Sadownikow, that need to be ironed out with the DNR and the Town of West Bend.
"In the past, there was some residential shown on that property but that has since been eliminated and instead it's woods and wetland," he said.
City officials have confirmed they've had a "great open dialogue with Fleet Farm over the past several months."
"Fleet Farm actually wants to see this fast-tracked," said Sadownikow. "I'm really proud of our administration and the current council who is open to continuing what was started in the past."
The longtime-rumored activity of a new Fleet Farm in West Bend dates to 2004 when Fleet Farm announced it was going to build 'the largest store in the state' on a 30-acre parcel along Highway 33 and County Highway Z.
The Mills brothers also acquired 40 adjacent acres and plans were on track for a 274,000-square-foot store.
In January 2016, the Mills family sold its business to New York-based investment firm KKR.
In the first quarter of the year, KKR met with store managers. This is the message passed along, "We anticipate investing significantly in the business adding infrastructure, stores, and local jobs," said Nate Taylor, then with the retail portion of KKR.
Over the next 13 years, nothing was built.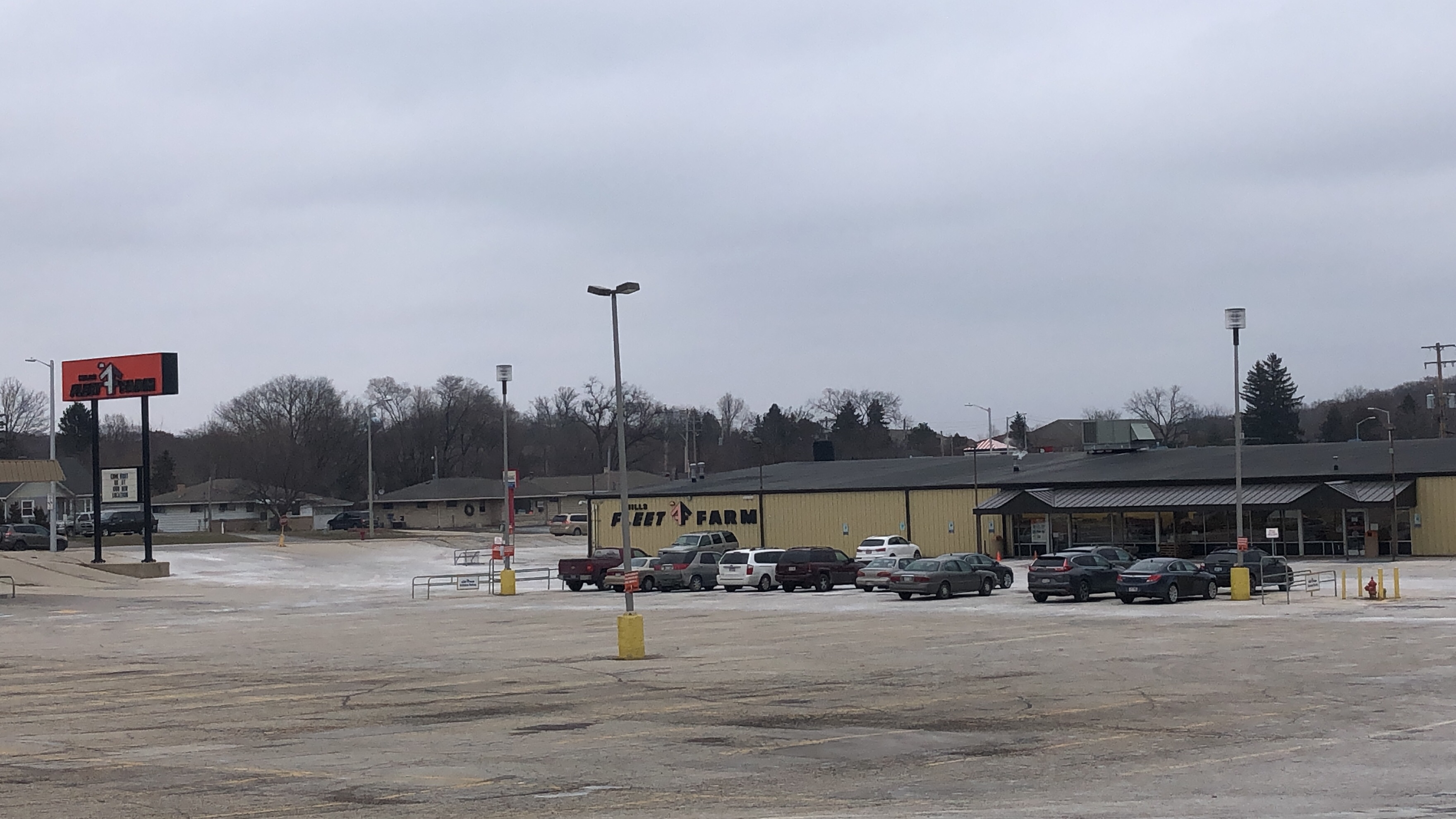 Some businesses along Highway 33 West have claimed there's been activity on some of the land owned by Fleet Farm.
According to the DNR, some of that activity was soil sampling for the incoming Morrie's Honda dealership incoming and that property is adjacent to the 40 acres Fleet owns.
However, the West Bend City Administrator confirmed the new owners of Fleet Farm have reached out, "Yes, the city has been having conversations with the new ownership of Fleet Farm."
Below is the release from the City of West Bend:
West Bend, Wis. (July 31, 2018) – The City of West Bend will be discussing a proposal for a new, larger Fleet Farm store.
Representatives of Fleet Farm have met with the City of West Bend to share plans for a proposed 190,000-square-foot store, in addition to a 5,000-square-foot convenience store and outdoor garden center.
The current Fleet Farm is located just east of Hwy 45 on West Washington Street; Fleet Farm is proposing the new development to be west of Hwy 45, on land they own on the southeast corner of Hwy 33 and County Road Z.
"I am proud to support the growth of Fleet Farm in the City of West Bend, as is our city council and staff," said City of West Bend Mayor Kraig Sadownikow.
"We pride ourselves on fostering business growth, as well as being a business-friendly community. We have created a positive climate in the City of West Bend that encourages Fleet Farm to not only continue to do business here but increase their
operations to serve our great citizens and the surrounding region."
Fleet Farm has served the upper Midwest since 1955 and has been part of the West Bend community since 1961.
"Fleet Farm will introduce this project to the city plan commission on August 7.   "We are all looking forward to this exciting expansion and the great benefits it will provide for the community," said the City Administrator.