West Bend, Wi – The fire, September 29, 2022 at the Braising Pan not only impacted the restaurant but the rest of the strip mall on N. Main Street.
Dr. Michael Bardenwerper owns the building and said, "all four business are right now and for the foreseeable future unable to work/practice out of the location."
"The investigation as well as determining what part of the structure can be salvaged and what cannot is underway but not yet completed," said Bardenwerper.  "I have not been given a timeline. Unfortunately, the utilities for the building including electric, gas, and water originated from the currently buried basement."
Click HERE to SUBSCRIBE to FREE local news at
Bardenwerper has a note hanging on the door of his business. "This location will be closed until further notice. We will update when new location is set up. Any updates will be posted on our Facebook page and on our voicemail. Sorry and thank you for your patience in these hard times."
The fire broke out Thursday morning just after 1:30 a.m.  A passerby reported black smoke coming from the roof of the building at the corner of N. Main Street and Park Avenue. Nobody was injured and the Braising Pan was deemed a total loss.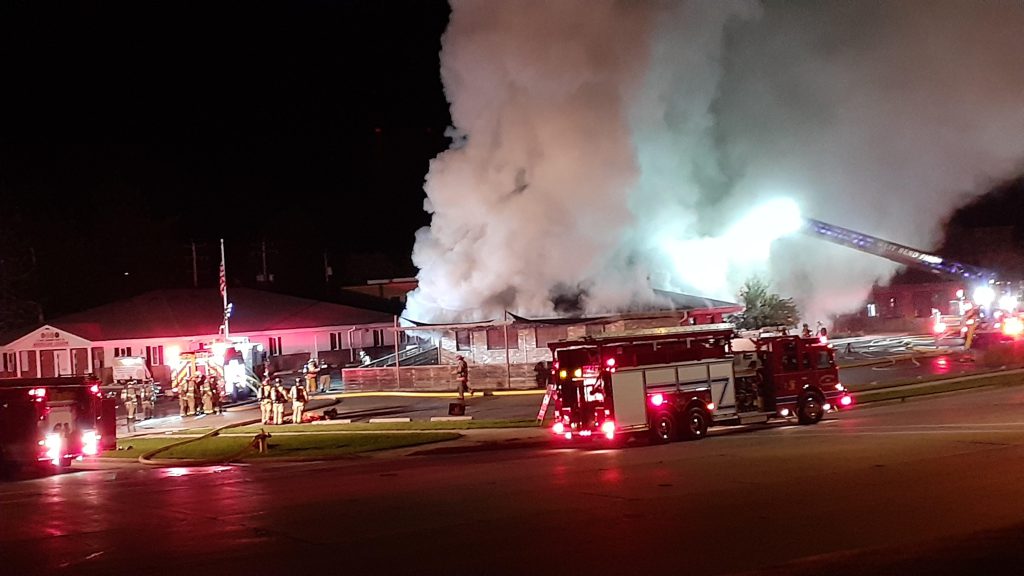 Heather Ford, owner of Braising Pan, said the restaurant will return in some fashion. "Where and how, we're not quite sure yet but we will be back," said Ford.
Bardenwerper was not in town when the fire occurred.
"I am pretty much nonstop with meetings, arranging with my staff how to get existing patients glasses and contacts orders to them, as well as working with Property Loss Management (PLM) to professionally clean anything that can be saved in my office Advanced Focus Eyecare," he said.
"PLM has been wonderful to work with. It's overwhelming the amount of information and conversations I've had daily since this happened, but I hope a plan and some clarity can arise sooner than later," said Bardenwerper.