Former Bill O'Meara home for sale on Walnut Street in West Bend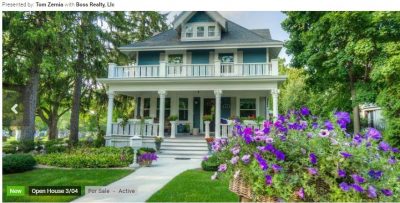 March 1, 2018 – West Bend, WI – The former Bill O'Meara home 932 Walnut Street is for sale.  There is an open house Sunday, March 4 from 10 a.m. – 11 a.m.
This 2,191-square-foot single family home has 3 bedrooms and 2.0 bathrooms. It is located at 932 Walnut St West Bend, Wisconsin.
The sale price is $374,900.  Click
HERE
to learn more.
Facts
Lot: 0.31 acres
Single Family
Built in 1912
Last sold: Nov 2013 for $155,000
Last sale price/sqft: $71
That home has a lot of history. Here's a story I wrote about a unique find at the home in December 2014.
AROUND THE BEND      Dec. 13, 2014                                                     By Judy Steffes
100-year-old dime found in former O'Meara home
A 100-year-old dime has been found in a piece of woodwork at the old Bill O'Meara home, 932 Walnut Street. "It was behind the back plate, the escutcheon plate by the door knob," home owner Dennis Zimmer said.
The Zimmers, who purchased the home at auction last October, were looking for a door to be used for the first-floor bathroom. "It was one of the doors we couldn't find and it ended up being in the attic," said Zimmer. "I was taking the door apart to remount it to a pocket door and all of a sudden I see this little round thing and here lies this 1914 dime."
Zimmer did a little research and found dimes from that era were about 97 percent silver.
"The value on Craigslist is anywhere from $18 to $87, it all depends what shape it's in," he said.
Between good, fair and excellent, Zimmer felt the coin was in "excellent condition."
The front of the coin features a head crowned by a wreath. The author of cointrackers.com said the coin "looks very much like a Julius Caesar coin with a wreath." These were called Liberty Head dimes or Barber dimes because they were designed by Charles Barber. They were minted from 1892 and 1916 by the United States Mint.
The back side of the coin has a wreath of corn or wheat. These coins were eventually replaced by the mercury dime which was minted from 1916 through 1945 and then replaced by the Roosevelt dime.
"The big conversation is how it got there," Zimmer said. "The only other person who owned the home before me was an O'Meara."
Frank O'Meara built the home in the early 1900s. Bill O'Meara, Frank's son, was the last generation to live in the family home. He died in September at age 92.
"It had to be after 1914 and I would imagine one of the kids that lived here at the time stuck it in the keyhole where the skeleton key would go to lock the door," said Zimmer. "I would guess they put it in there to go through on the other side, like a bank and it slipped down behind the plate.
"My guess is as good as anyone else's but you have to figure, back then a silver dime was probably worth $10 compared to today," he said.
Touching base with several O'Meara's in West Bend, none had any thoughts or guesses on how the dime ended up in the door.
On another history note, Sept. 28, 2013 –
Bill O'Meara's antique auction
On Saturday, Oct. 5 there will be a large antique auction at the home of Bill O'Meara, 932 Walnut St., who died earlier this month at the age of 92. O'Meara was a life-long resident and the third generation to live in the family home on Walnut.
Ron Bast from Bast Auction Services is overseeing the real estate auction. "Bill's father Frank built the house in the early 1900s," he said. After nearly a century in the home, O'Meara cobbled together a significant collection of antiques.
"He has a tremendous amount of fine glassware, old pictures and picture frames, along with quite a few pieces of old marble top and bedroom dressers," he said.
The ad for the auction is extensive and detailed and includes things like Royal Copenhagen plates, carved soap stone floral vases, "Kings Crown" goblets, and cast and wrought iron garden furniture.
The auction will be selling in two rings starting at 10 a.m. next week. The Bill O'Meara home will also be sold at auction on Wednesday, Oct. 16 starting at 4 p.m.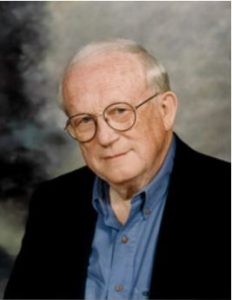 Bill O'Meara's obituary
  William F. "Bill" O'Meara, 92, of West Bend, passed away on Thursday, September 12, 2013, at The Lighthouse Assisted Living Facility in West Bend.
He was born on April 12, 1921, in West Bend, the son of the late Frank P. and Susan B. (Schoofs) O'Meara. Bill was a life-long resident of West Bend and was the third generation residing in the family home on Walnut Street. He was employed by Jeklin Shoe Store in West Bend retiring after 40 years of service.
Bill enjoyed a good conversation, a nice meal at a restaurant, being invited to one's home and shopping. He was always interested and enjoyed hearing what was going on in his friends lives. He was generous with his time and often remembered people with cards, gifts and phone calls to keep in touch. He was a good friend to many people spending many days and evenings visiting shut-ins, helping them by running errands or caring for an ailing friend. For many years, Bill remembered family and friends resting in area cemeteries by decorating their grave with a wreath, placing it before winter and retrieving it in the spring. One of his favorite churches to attend Mass was at Holy Hill. Bill was a member of St. Matthias Catholic Church in Nabob.
Those Bill leaves behind to cherish his memory include many cousins, dear friends and neighbors.
In addition to his parents, Bill was preceded in death by a brother, Roger (Hazel) O'Meara; a sister, Ruth O'Meara and a cousin, Adele Schoofs.
A Mass of Christian Burial for Bill was held at 10:00 a.m. on Monday, September 16, 2013, at St. Matthias Catholic Church in Nabob. Father Davies Edassery officiated and burial followed in Holy Angels Catholic Cemetery in West Bend.
Relatives and friends called at the Miller Funeral Home in Kewaskum on Sunday from 4:00 p.m. until 6:00 p.m. where a prayer service was held at 6:00 p.m. Visitation was also at the church on Monday from 9:30 a.m. until the time of Mass.