Former WBHS teacher Ralph Mundinger on Saturday's Honor Flight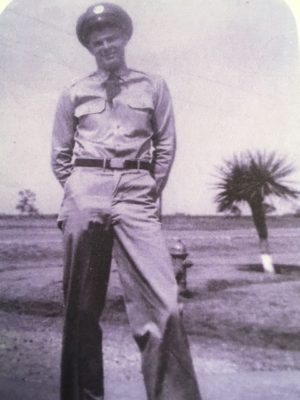 Korean War veteran Ralph Mundinger, 86, of West Bend is one of five veterans from Washington County who will be traveling Saturday to Washington D.C. on the Stars & Stripes Honor Flight.
Munding
er enlisted in the Air Force in 1950 when he was 19 years old. "I was cut from the Chicago Cubs baseball team and I decided I was going to go in the service," he said.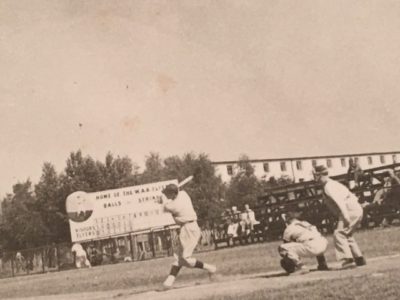 At 6-foot-3 Mundinger was an intimidating left-handed pitcher with great control and a wicked curve ball. An all star at College High in Whitewater, Mundinger tried out for the Cubs in 1948 but got cut.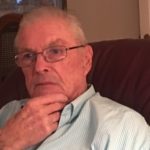 "I had a bad arm for a while and I was supposed to go to Janesville on the Cubs team and when I didn't make it I enlisted," he said.
In service Mundinger completed basic training at Lackland Air Force Base in San Antonio and then moved along and studied radio surveillance at Scott Air Force Base in St. Louis before he was sent to Gibelstaudt, Germany with the 603rd A.C. Squadron.
While in the military Mundinger played basketball and baseball for the base. "The colonel picked me out," said Mundinger.
While playing ball was familiar, some of the habits among the troops were new to the rookie from Whitewater.
"We'd be marching in St. Louis and when they stopped us they'd say 'light 'um if you got 'um,'" said Mundinger. "I really didn't know what that meant but the other fellas were smoking so I thought I'd give it a try."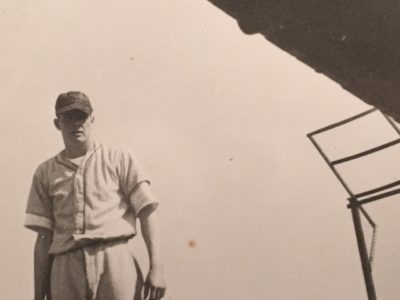 Lucky Strike was the popular flavor among his peers and 10-cents a pack was the going rate.
A thick scrapbook of black-and-white photographs shows Mundinger with a bat in his hand and a grit dangling from the corner of his mouth.
"I remember I coughed a bit," he said with a laugh. "We used them as barter with the Germans … along with coffee."
Mundinger spent much of his time traveling to other Air Force bases. "We went all over Germany. The teams we had the most trouble with were in Berlin," he said. "I was the best hitter on the team with an average pretty close to .400."
A left-handed hitter, Mundinger could really pull the ball.
In 1952 Mundinger's tour of duty was extended a year because of a threat from Russia. Discharged as a Sergeant in Feb. 19, 1953, Mundinger enrolled at UW-Whitewater and became a business education teacher in the West Bend School District from 1961- 1992.
"I was also the first girls softball coach," he said. "I also coached boys golf, football, and I was the assistant basketball coach."
Mundinger has been to Washington D.C. before, but that was only to get on a ship and make his way to Germany.  Mundinger's son Mark will be his guardian for Saturday's tour.
Other veterans from Washington County participating in Saturday's Honor Flight include Korean War veterans Wally Hauser of Germantown, Bill Maiers of West Bend, Willard Wolff of Jackson, and WWII veteran Howard Hart of West Bend.