Former West Bend resident/daughter killed by boulder in Minnesota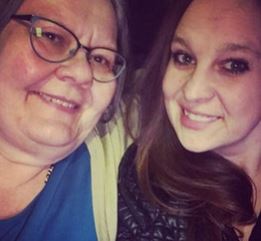 July 13, 2018 – Minneapolis, MN – Authorities say two people, a West Bend resident and her daughter, died in suburban St. Paul on Monday, July 9, after a boulder weighing over 800 pounds fell off of a commercial vehicle and struck their car.
According to the Star Tribune:
"It's just tremendously sad for the family," said Rosemount Police Chief Mitchell Scott. "This is something that could have been prevented."

A representative of the Christiansen family said they weren't ready to talk. But in a series of messages Thursday, Kilian said he was heartbroken.

"How does this happen / Jena Christiansen, you are my world / Wake me up from this nightmare," he wrote on Facebook Wednesday.

Kilian said that both women were "loving people," and that Karen Christiansen had been kind and welcoming to him. Jena was quirky and sarcastic, he said, often making him laugh so hard he cried.

Jena, 32, had been living in Superior, Wis., and working as a Red Lobster restaurant manager. Karen, 67, was retired from her job as a training representative at Dakota County Technical College (DCTC) in Rosemount.
….
Police said they were interviewing witnesses and finalizing the investigation following the suspect's arrest. Scott said that the suspect declined to give a statement when he was arrested, saying only that he wanted an attorney.
Read more by clicking on the Star Tribune.
Karen Christiansen (formerly Huberty) was a former resident of West Bend and a West Bend High School graduate.