Barton, WI – There will be a community Wiffle Ball Challenge, dunk tank and plenty of family fun during the fourth annual Dad's Day 2019 brought to you by the Knights of Columbus.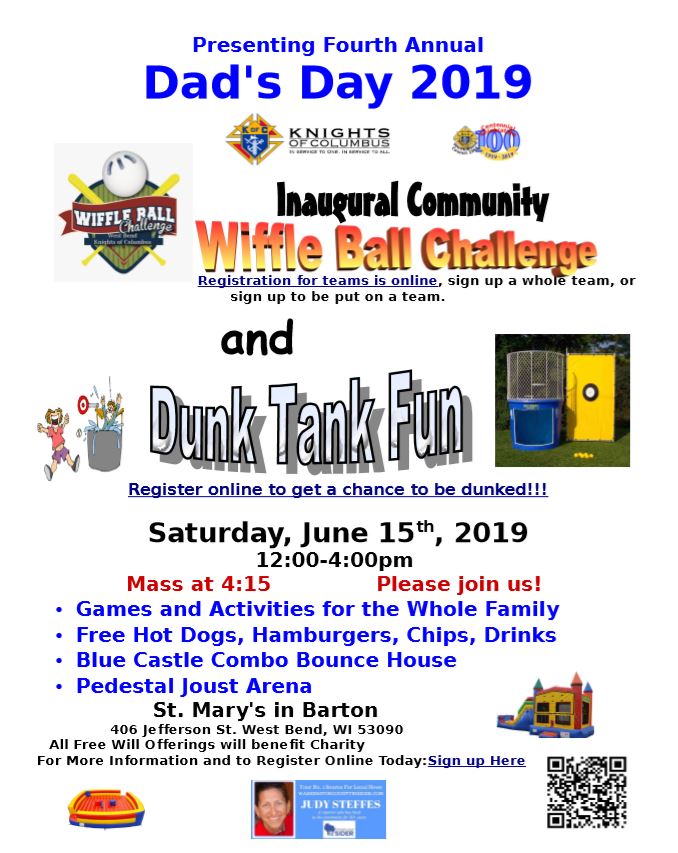 Join in the fun and dunk the West Bend Police Chief in the dunk tank. Three balls are $5. Proceeds go to the Franciscan Peacemakers, who provide support for women trying to get out of the human trafficking arena.
There will be live music with guitarist/songwriter Dale Kellison from Milwaukee along with members of the Gugg family.
Reverend Guy Gurrath will be celebrating Mass at 4:15 p.m. at St. Mary's Immaculate Conception for everyone who would like to attend.