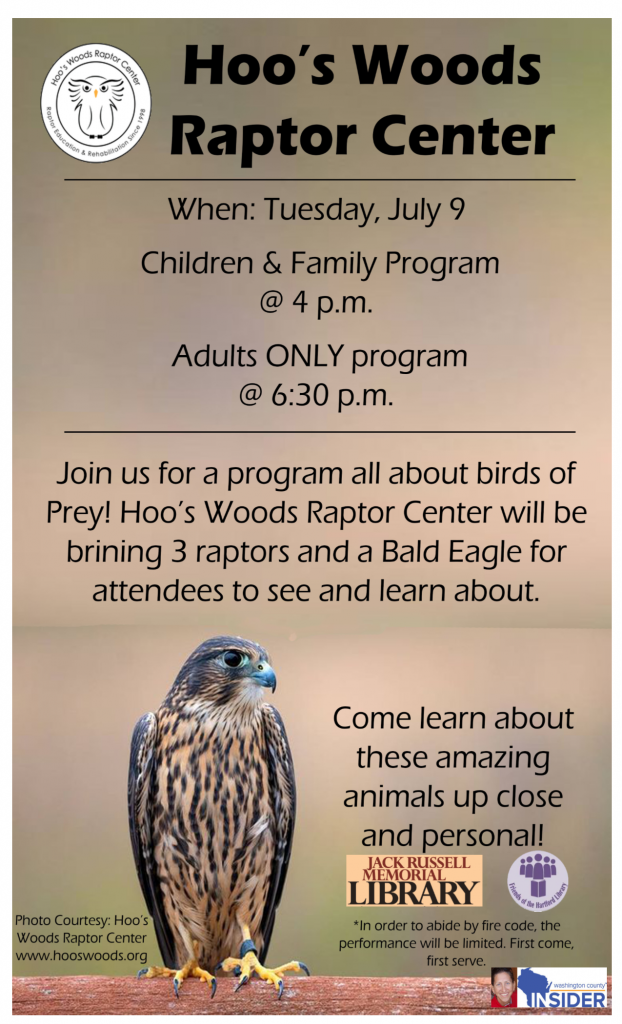 Hoo's Woods Raptor Center will bring three raptors and a bald eagle for attendees to see and learn about.
Due to the popularity of this program by all ages, JRML staff has arranged two shows.
The children and family program will be at 4 p.m. and the adults-only session will be at 6:30 p.m.
JRML asks to please be mindful of the intended audience for each show.