Funeral today for Steven Klink, 55, Town of Addison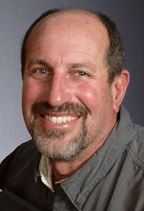 August 14, 2017 – Steven E. Klink, 55, passed away in a motorcycle accident on Thursday, August 10, 2017.
Steve was born on October 29, 1961 to William and Mary (nee Hagen) Klink. He married the love of his life on December 7, 1986. Steve's main passion was Harley riding.
He owned a farm with his (2) brothers and milked every morning with his wife and every night with his brother, Phil. He also drove semi-truck part-time for Gundrum Trucking, something he's done since he got his license. Steve always had a smile on his face and was so excited to become a grandfather later this year.
Steve is survived by his wife, Denise (nee Schmitt); daughters, Nicole (Brad) Handel and Jill (fiancé Chandler Kreilkamp); parents, William and Mary Klink; siblings, Phil (Janice), Jayne (Rick) Weissman, Amy (Chris) Brennan, and Keith (Kristy); in-laws, Mary (Ally) Rusch, Lucille (Jim) Becker, Roger (Lisa) Schmitt, Paul (Hollie) Schmitt, Mark (Karen) Schmitt, Joyce (Dan Gassen) Schmitt, and Gloria (Tom) Werner; other relatives and many friends.
He is joining his son, Kurt Klink, nephews, Cade Werner, David and Daniel Klink, niece, Anna Rusch, and father-in-law, Peter Schmitt in Heaven.
Visitation will be held at St. Lawrence Catholic Church on Monday, August 14, 2017 from 10 a.m. – 5 p.m. until Mass at 5 p.m.
Interment at St. Lawrence Cemetery following Mass.
Memorials to the Blood Center of Wisconsin Donor Network and Tissue Bank are greatly appreciated.