Game changer for proposed Pizza Ranch in West Bend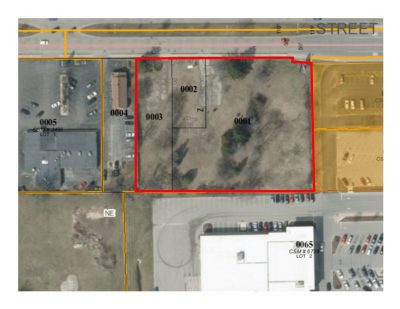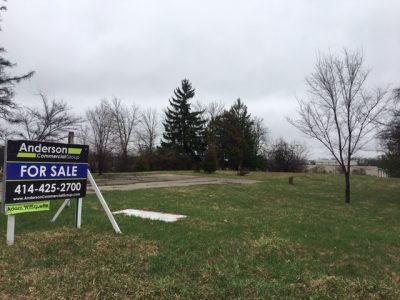 April 10, 2017 – West Bend, WI – A bit of a game changer for the location that was going to be home to a future Pizza Ranch in West Bend.
Earlier today, Monday, April 10, MG Development, LLC sold the site at 2001-2005 W. Washington Street, in West Bend to West Bend Enterprises, LLC, which is a partnership that owns the neighboring Sendik's lot.
That 1.7-acre parcel will be cleaned up and soon available as a build-to-suit outlot to Sendik's.
Adam Williquette from Anderson Commercial Group and Dave Hazenfield represented the seller in the transaction.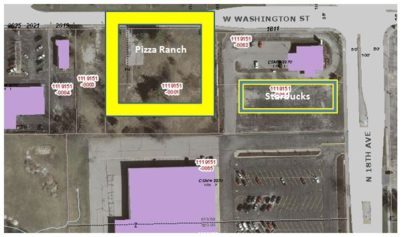 That parcel, just west of 18th Avenue, had been a hot topic as Matt and Stacy Gehring had their eye on it for a future Pizza Ranch. The couple had gone before the
Plan Commission
several times as they worked through revised site plans and easements.
One of the business partners in the Pizza Ranch development, Bob Rehm, said Monday afternoon that a "Pizza Ranch in West Bend is inevitable."
A new location is being explored and more details will be released when they become available.
Side note: If you've been following the Pizza Ranch story from the start you'll recall this isn't the first time the location has been changed.
In March 2016, WashingtonCountyInsider.com was the
first to report
on a Pizza Ranch possibly coming to the community. Two short months after that,
speculation was confirmed
 as site development plans were on the table.
On August 15, 2016 PRWB Real Estate LLC closed on the purchase of 1.7 acres on W. Washington Street for $300,000.
Then, within a couple weeks, PRWB Real Estate LLC flipped the property and
sold the parcel
for $500,000 to Steve Kearns.
The Gehrings and PRWB regrouped and announced a new location in October at 2001-2005 W. Washington Street, just to the west of 18th Avenue.
There were several more trips before the Plan Commission with easements and whatnot.
And that brings us to today – when the 1.7 acre lot on W. Washington Street was sold to West Bend Enterprises, LLC.
Keep checking in at WashingtonCountyInsider.com where we'll bring you the latest location for Pizza Ranch when it becomes available.