West Bend, WI – Residents at Cedar Community's independent living apartments who don't drive are still able to enjoy some shopping or get to their appointments, courtesy of our volunteer van drivers.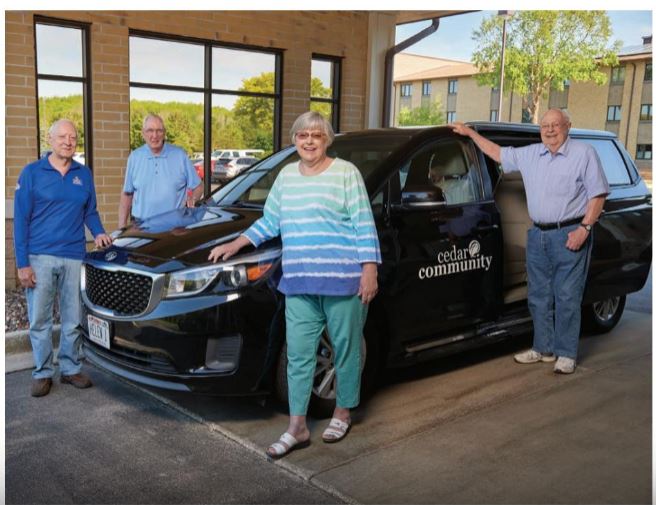 For a small fee, residents can schedule a ride Monday through Friday between 9 a.m. and 4 p.m. Transportation is available to and from destinations within the general West Bend area, typically from Hwy 33 to Pleasant Valley Road.
Most residents agree, the cost of the ride is far cheaper than maintaining, fueling, and insuring their own vehicle. Prior to the pandemic, drivers would often take two to three residents each trip. Currently, with precautions in place, only one rider is allowed at a time.
Driving our friends and neighbors as a volunteer van driver is just one of the many volunteer opportunities available at Cedar Community—whether you are a resident or someone from the greater community. It's a great way to meet new people and the schedule is very flexible. Cedar Community recognizes and is deeply grateful for the service and dedication of all our van drivers. Their generous help makes it possible to provide this amenity for our independent living residents.
Highlights of some of our longtime drivers including Bill Wallace, Paula Pretre, Don Boerner, and Harley Koehler.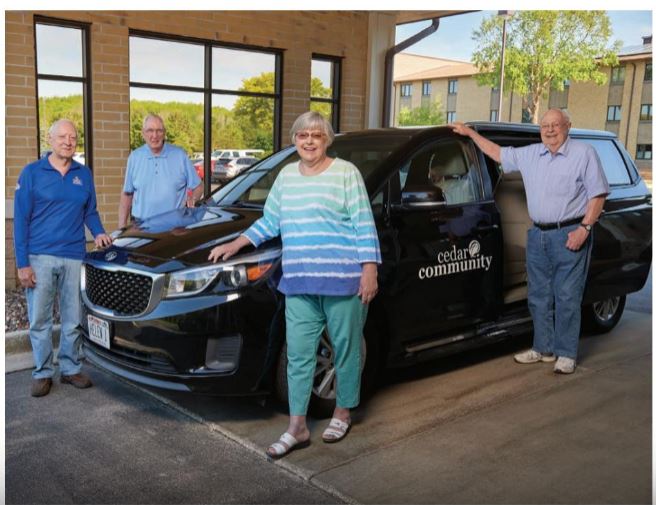 Harley Koehler, a West Bend community resident, retired 18 years ago from Walter's Building and Construction as a manager. Harley's son Randy worked for Cedar Community at that time. It was through Randy that he became acquainted with Scott Risse, Cedar Community Grounds and Fleet Manager. Harley was hired to cut the grass, spray weeds, and help maintain the gardens at Cedar Community's independent living apartments. He worked 26 hours a week. "I loved it; it was fun," says Harley.
Click HERE to read more about Harley, Bill Wallace, Paula Pretre, and Don Boerner.