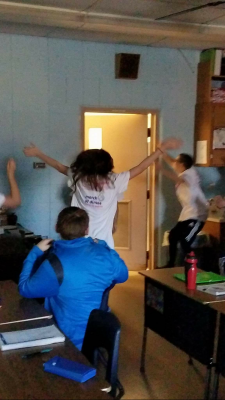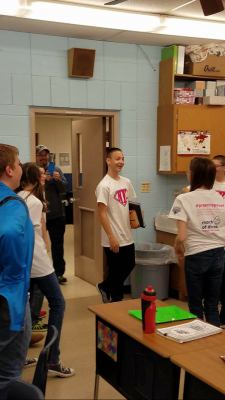 April 13, 2017 – West Bend, WI –  A March of Dimes success story was celebrated this month at Good Shepherd Lutheran School in West Bend. The following story was contributed by Rachael Kreis.
Noah was born at 24 weeks and weighed 1 lb 10 oz.  He was 12 inches long.
I'll never forget walking into the NICU for the first time.  The beeps of the pulse ox, the wheeze of the ventilators, the quiet talking of the staff.
We struggled to stay balanced on ground that shifted not just day to day but minute to minute.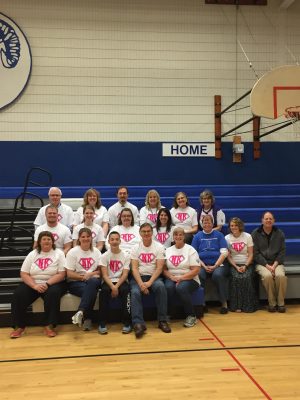 We leaned on the comfort of faith, family, friends, and the empathy and expertise of the doctors and nurses who worked with us.
Noah was in the NICU for 96 days before he  was strong enough to come home.
Today, Noah is a happy and healthy teen who loves baseball, football, and fishing.
We have participated in the March of Dimes since 2004.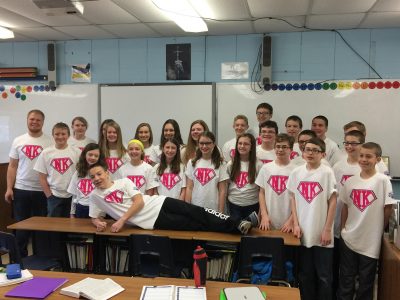 This year we are honored to serve as an ambassador family.  It is our hope that through the funding the March of Dimes receives, all babies can lead a healthy and happy life.
Their continued funding for research finds new options and solutions for premature babies.
This past Friday, Noah's entire class and the faculty at Good Shepherd Lutheran School in West Bend surprised Noah by purchasing and wearing our team t-shirt to show support for him!
It was an amazing day full of many people who have encouraged Noah along the way and helped shape him into who he is today.  We are so thankful for all the support.
marchforbabies.org/team/Preemiepower2