August 31, 2021 – Plymouth, WI – Gordon H Schloemer of Plymouth, WI died unexpectedly on August 5, 2021 at age 81 aboard the SS Badger car-ferry.  It was the 15th annual trip from Manitowoc to Michigan in hopes to arrive at the Western Michigan Tractor Show.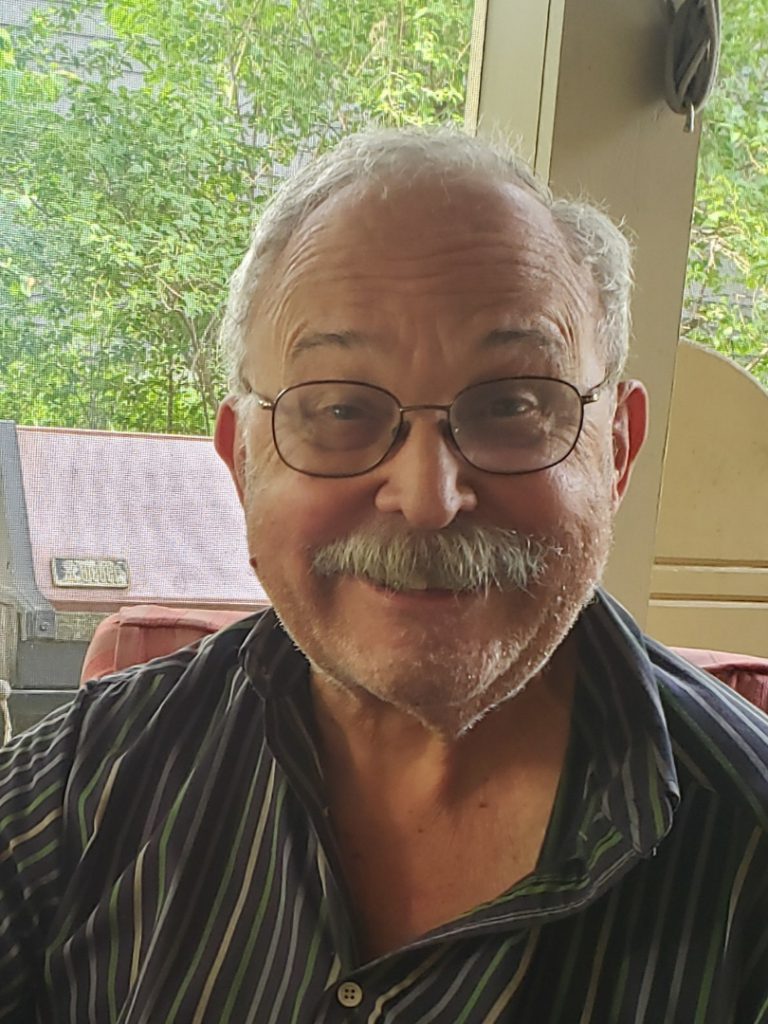 Shortly before they unloaded Gordy was seen slumped over the wheel of his 51 Ford Tractor. Immediate lifesaving measures were performed but was pronounced dead of cardiac arrest at Spectrum Health Ludington Hospital.
Gordon was born on February 16, 1940 in West Bend to the late Atty. Clyde J Schloemer  & late Myrtle (nee Lenz) Schloemer. He had a love for wheels at an early age after his father bought a farm in Farmington during the war. Saturdays on the farm, Gordon learned to drive tractors at age 5 and cars at 12.
During HS he had paper routes for the Milwaukee Journal & West Bend News.   He pumped gas, did tune ups, brakes, tire repair and oil changes for Schacht's Mobil.  In 1958 he graduated from WBHS with honors, played Taps for Memorial Day Service & received the Sclimovitz Arion Award playing the Cornet. He enjoyed attending his class reunions.
While attending Marquette University, Gordon worked at Kasten Mfg, was a dispatcher at Hales Corners Police Dept. and an Auto Salesman at Geiger Ford to pay for college. Gordon graduated in 1962 with a Bachelor's Degree in Mechanical Engineering.  He worked for Chrysler Outboard, MPTC teaching electricity & hydraulics, Weasler Engineering, EST, Arwood, Metalmasters, Teledyne and retired from JL French in Sheboygan 20 years ago.
Gordon was a deep thinker, punctual and had routine.  At 4:45 a.m. daily he went to Waldo Café for an omelet, then to the airport to build his plane. Gordon was a lifetime member of the EAA and never missed an airshow.
He collected old Tractors, enjoyed plowing farmers' fields and attended many tractor shows and auto races. He also enjoyed computers, playing Sheepshead, cribbage and watching NASCAR.
Gordon loved knowing how things worked and had a file on specifics of the SS Badger. We read that it's the last coal-fired passenger steamship in operation in the US and her "unique, bold character takes you back to a period of time when things were simpler – offering valuable time to slow down, relax and reconnect with those you love."    Dad, knowing you didn't stop living and went quickly is comforting as you shared you wouldn't live in an apartment or nursing home.   You got your wish on this journey doing what you loved.  Be strong and courageous. Do not be afraid; do not be discouraged, for the Lord your God will be with you wherever you go • Joshua 1:9
Gordon leaves two daughters:  Kay Liebel of Janesville and Kim (Daniel) Krier of West Bend.  6 Grandchildren:  Nick (Alicia) Hammon, Nathan (Maria) Hammon, Brittany Randles (Fiancée  Bryce), Nichole (Dan) Roberts II, Katelyn Krier and Kyle Krier,  4 Great-Grandchildren:   Scarlett Hammon, Kayleigh, Trey & Landon Roberts .  His sister Carolyn Schloemer of Watertown and good friend Sally Mundt, along with neighbors & friends.  Gordon was welcomed into heaven by his parents, Clyde and Myrtle and son-in-law Larry Liebel along with other relatives, friends & classmates.
Gordon's daughters extend a sincere thank you to Tania for her efforts in performing CPR, the Tractor Club from Kiel, and the crew of the SS Badger for their help, compassion & prayers.
The Schmidt Funeral Home of West Bend is serving the family.  If you would like to leave a message of comfort or condolence please visit schmidtfuneralhome.com   Private burial at Washington Co. Memorial Park.  There will be a Celebration of Life at a later date.