West Bend, WI – An effort is underway to collect signatures on a card as former West Bend High School teacher Gordon Moen celebrates his 100th birthday.
Moen taught general science and earth science for 36 years. For many, Moen was a teacher who inspired.
Signatures on a large birthday card will be collected at the West Bend Public Library:
Thursday, April 28, 1-3 p.m.
Friday, April 29, 9:30-11 a.m.
Monday, May 2, 10-11 a.m. and 4-6 p.m.
Below is a portion of a proclamation prepared to honor Gordon Moen.
Moen inspired two generations of students to better themselves through a continual quest for learning.  And many of them in turn formed a bond with him, keeping in touch over the years as if family.
Click HERE to SUBSCRIBE to FREE local news at
With just a pause during World War II when he helped load B-24 bombers for their combat missions, Gordon Moen taught for more than 40 years.  But he loved teaching so much that he wasn't done with it when he bid farewell to his last high school class. That was more than 30 years ago.
After his teaching days ended, for a while Gordon and his wife, Eleanor, now deceased, sought the tranquil beauty of Wisconsin's Northwoods, moving to a small home they built there.
Click HERE to SUBSCRIBE to FREE local news at
But the infirmities of advancing age and the need for support eventually caused the couple to move closer to one of their daughters back in the southeastern part of the state.
Once relocated, Gordon's daughter, a first-grade teacher, convinced her father that his talents as a science teacher were still very much needed.  She talked him into coming in once a week to share his love of science with her students.  And he did that without fail until his daughter also decided to retire.
But Gordon wasn't done.  He continued to faithfully arrive every week at the class now taught by his daughter's replacement.  That went on for several years until Gordon decided the time had finally come to end his lifelong commitment to helping children learn about and appreciate the wonders of science.
A recent mention of him on an internet site produced an outpouring of requests for his contact information from those he taught.  Along with a bountiful number of praises for the impression he made and knowledge he imparted to students as far back as 70 years ago.
Gordon's simple humanity along with his skills as a teacher and concern for his students remain forever etched in their memories.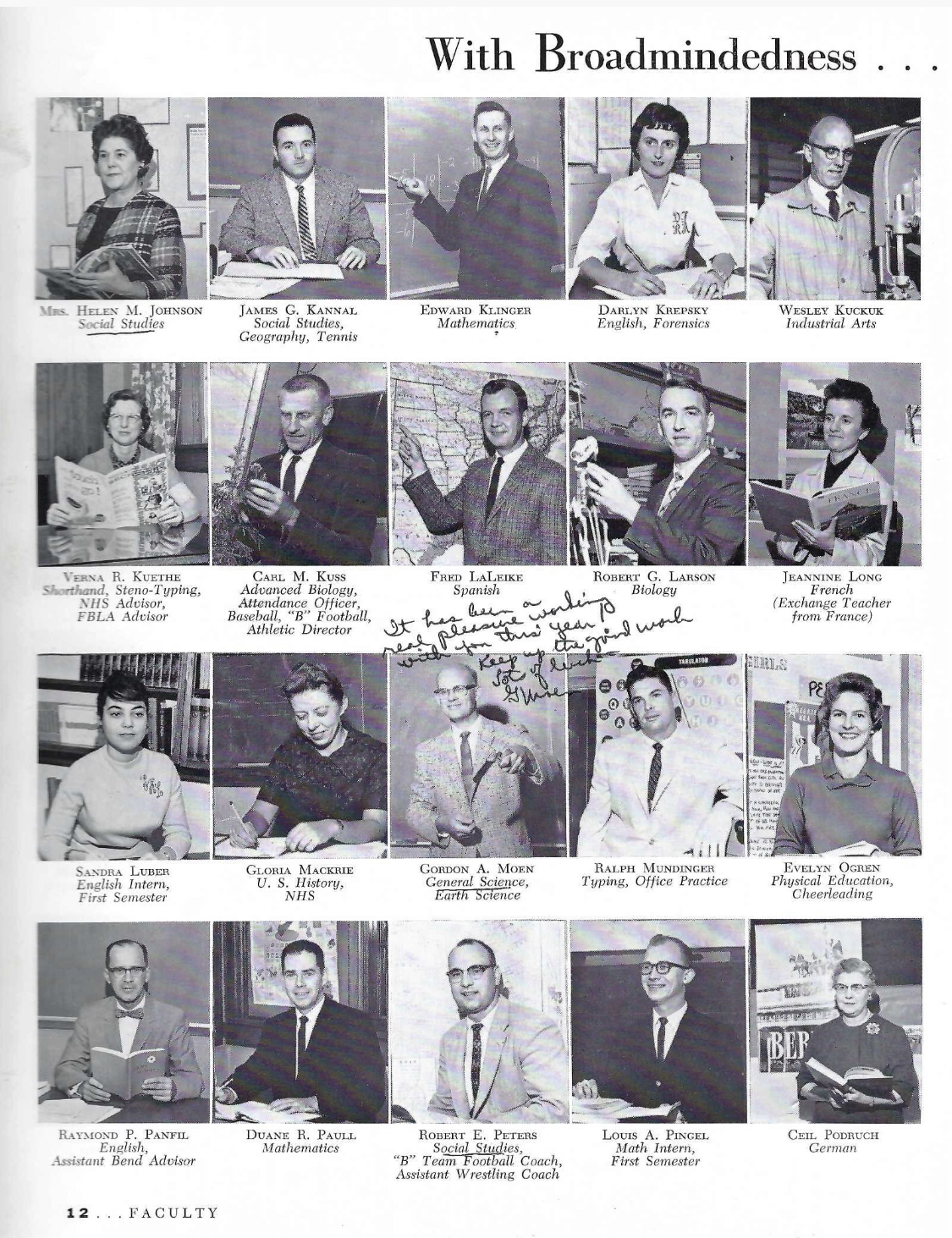 Likewise, he fondly remembers his students from more than a half-century ago as if it was yesterday.  As well as the recent youngsters just beginning their education with whom he helped instill his love for science and learning. And from time to time, Gordon still visits that first-grade classroom to share his stories of how science makes life better for all.
Today marks the start of Gordon Moen's 11th decade of life.  His is a century of life very well lived.  There is a deep gratitude to him for the outstanding effort he put forth in his years of inspired teaching, as a role model for his students, and exemplary parent, grandparent, and citizen of our community.  To mark and celebrate the occasion, today, May 19, 2022, is officially proclaimed as Gordon Moen Day in West Bend, WI.