Great weekend for ice fishing in Washington County | By David Slinde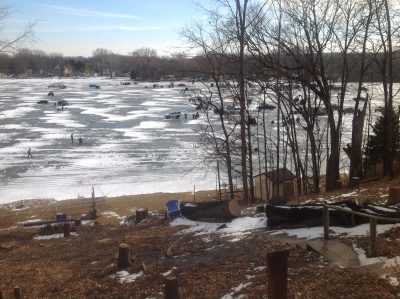 Jan. 22, 2018 – West Bend, WI – Perfect weather Saturday for ice fishing on Wallace Lake. Temps were near 50 degrees and the ice was thick enough for vehicles. Fishermen used everything from wax worms to minnows, although there was a complaint about not having a bait and tackle shop in the vicinity.
Small Town Bait & Tackle, 1805 Barton Ave., located in the former Otten Grocery, closed last year.