West Bend, WI – Well, our employees did it again and we couldn't be more humbled.
For more than a decade, our employees have consistently earned the right to call Horicon Bank a Top Workplace in the state of Wisconsin. This year will be our ELEVENTH award.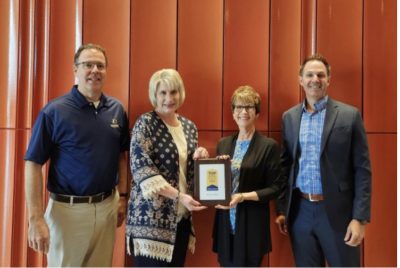 Where does that title come from? Each year, the Milwaukee Journal Sentinel ranks Wisconsin employers based on results of an extensive survey process. Results for the Top Workplace award are based solely on employee feedback. Employee participation is optional and anonymous.
What do we do with this feedback? We use it to improve our culture, expand communication across the company and address issues of employee concern.
How does Horicon Bank continue to rate among the best workplaces in the state? Well, we could tell you – but we think our employees say it best.
"I have had the pleasure of working for Horicon Bank for the past 10 years. It is so refreshing to work for a company that cares about its employees and customers like they are family. As bankers, we are focused on providing products and services that help people become financially secure, as well as staying involved in our communities. I am proud to be part of the Horicon Bank team."
– Andrea Kaehny, Mortgage Loan Originator, SVP – West Bend
"Horicon Bank cares. We care about the people we serve, we care about our communities, and we care about each other. It is an honor to work for a bank that does things the right way."
– Matt Berg, Business Banker – Beaver Dam and Horicon
"I enjoy coming to work every day and appreciate the caring, motivating, and supportive environment that Horicon Bank not only offers to their employees and customers, but the community as well. It is truly an honor to work here!"
– Melissa Teeter, Security Officer
"I love working for a company whose culture and values align with my own. Horicon Bank truly cares about their customers, communities, and employees."
– Matt Peterson, Branch Manager – Horicon
"Horicon Bank understands the business. They are ethical and care about one another and their customers. It is an honor to work for a bank that does things the right way."
– Mike Stover, Commercial Real Estate Lender, SVP– Milwaukee
"I like working for a bank that truly cares about the people they serve and employ and continually strives to be present and supportive of the communities that we're in. I've had great experiences in Mayville since I began six years ago and feel blessed to be able to be a part of this community."
– John Shabaz, In-store Branch Manager –