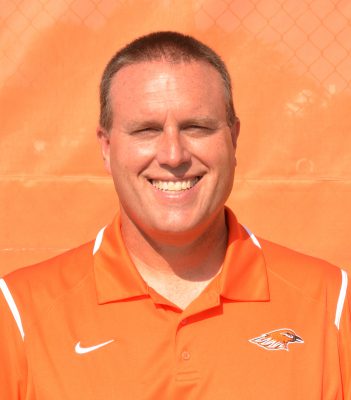 Sept. 20, 2018 – Hartford, WI – Hartford Union High School (HUHS) is proud to announce Andy Andress, , head girls tennis coach, has been named 2017-18 National Federation of High Schools (NFHS) Girls Tennis Coach of the Year for Wisconsin.
"I am very humbled to be recognized in such a way as there are so many deserving coaches," said Andress. "I love working with student-athletes, I am blessed to have a supportive group of coaches to work with, supportive administration and leadership that values all the learning experiences student athletes get from sports and an understanding family that allows me to do what I do.
"Most importantly I am thankful for all the amazing families and players I get to interact with. Their efforts, support and long-lasting relationships make the job so rewarding," said Andress.
Every year the NFHS identifies and recognizes a coach from each state for significant achievement in their sport.  State level recipients are considered for NFHS Sectional Recognition.  National Coaches of the Year are then chosen from the sectional winners in which Andress will be considered.
"Andy does an outstanding job working with our young athletes at HUHS and promoting the sport of tennis," said HUHS athletic and activities director Scott Helms. "He is well respected not only by the North Shore Conference coaches but also by coaches around the state. HUHS is very lucky to have Coach Andress as both our Boys and Girls Tennis coach."