Dec. 30, 2018 – Washington Co., WI – As we wrap up 2018, neighbors in Washington County may want to check out the website mylife.com to see if details on your life have been made public.
The web page claims to document your "reputation score."
Reporter Tamara Gane from Medium.com wrote in an article:
Mylife.com is frequently one of the top online search results for your name. The information this website has about you is staggering. The casual browser can view your physical address, phone number, net worth and the make and model of your car. After that, they can check out your criminal background history, bankruptcies, lawsuits, and liens.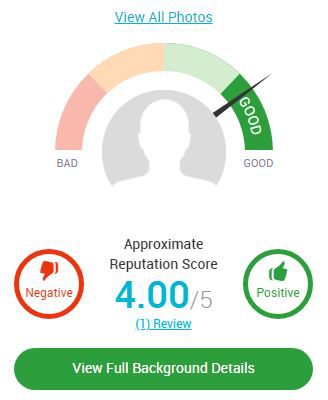 The note below is also posted.
We Value Your Privacy

MyLife aggregates publicly available information from government, social, and other sources, plus personal reviews written by others. This third-party data is then indexed through methods similar to those used by Google or Bing to create a listing. Because MyLife only collects this data and does not create it, we cannot fully guarantee its accuracy.
If you would like your personal information removed from the mylife.com page click HERE for instructions.
Note – don't try to have your info deleted by using the phone. It's just a web trap where you'll start as caller No. 10 with a 2-minute wait and as you grow closer to the front of the line your wait time will increase to 20 minutes or higher.