Hartford looking at $80K to replace failing A/C at City Hall | by Steve Volkert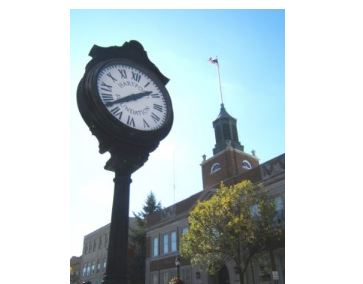 July 9, 2019 – Hartford, WI – At City Hall we have gotten bad news on the condition of our air conditioning unit. The 16-year-old system is showing significant failure which may have been pushed along by the recent storms and possible electric strike. We are in the process of putting out an RFP (Request for Proposal) for a replacement unit which was not in our 2019 budget but we have been told that the current unit will not last the remainder of the year without major repairs.
The cost of a new unit will be roughly $80,000 and would be pulled from our fund balance. Last week alone, we had two days without AC and the thought is that this will continue especially with the hot, humid weather anticipated.