West Bend, WI – There a job opportunity at the Museum of Wisconsin Art. See details below for a Member Services Associate.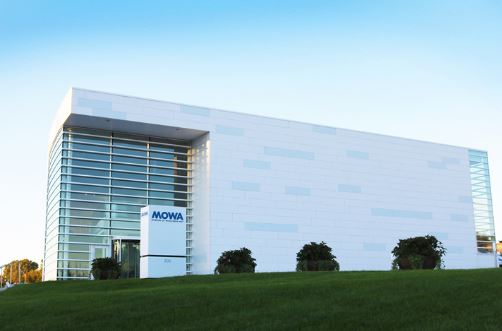 Job Type 
Part-time, hourly, non-exempt
Position Summary
The Museum of Wisconsin Art's (MOWA) philosophy is everyone's a member. The Member Services Associate provides a welcoming and friendly introduction to the overall museum experience by engaging visitors and members with a gracious, helpful attitude to deliver a remarkable experience. Services include providing assistance and general information about the museum, exhibitions, programs, and membership both in-person and over the phone. Primary functions include the sale of memberships, processing group tours and studio programs, and supporting other museum departments. As the face of the museum, enthusiasm for the MOWA mission is essential for individuals in this role to deliver value and quality to the member experience. This position reports to the Member Services Director.
Essential Job Functions
Represents MOWA with a high level of integrity and professionalism, adhere to policies, maintain confidentiality, and support decision or directive in a positive manner.
Delivers services by greeting, orienting, and offering assistance to all visitors, members, guests and staff. Communicates the museum's activities, provides information about galleries, promotes museum programs, gives direction to museum amenities, and is a resource for community, local or regional services and attractions.
Uses Point of Sale to track attendance, sell memberships, process studio and tour fees, and other museum related transactions. Handles cash and all other tender types, balances to zero at end of shift, and completes related paperwork accurately.
Answers museum telephone central line promptly, responds to inquiries courteously providing general information or directions, and directs callers to appropriate museum staff. May take messages for staff or be responsible for envelopes/ packaging being picked up at the museum.
Captures and update attendance tracking data and provide reports. Support marketing initiatives by providing visitor data along with capturing and recording survey responses.
Performs general clerical duties, which may be performed at the Member Services Desk, for other museum departments as assigned by Director of Member Services.
Provides support for exhibition openings, artist talks or receptions, and special or events by assisting with set up/ take down and any additional staffing needs. May serve as event staff.
Supports Gallery Attendants and MOWA Shop staff to provide coverage for breaks or coverage of area for short period of time.
Responds to emergency needs by communicating immediately with appropriate museum or management staff as outlines in the Emergency Procedures Handbook.
Performs other related duties as assigned.
Click HERE for more details and to apply.