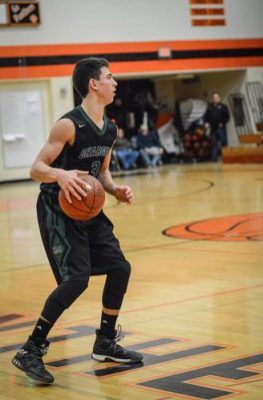 Jan. 25, 2018 – Jackson, WI – Kettle Moraine Lutheran extended its conference winning streak at Plymouth on Thursday night, topping the Panthers 60-57.
The Chargers are now 11-4 on the season, including a perfect 7-0 record in the East Central.
Sophomore Jacob Stoltz led the team with 16 points, while Grant Biesterfeld added 15 points, 4 assists, and 5 rebounds.
Next on the schedule for KML is a conference clash at Winneconne next Tuesday.
Photo is of Grant Biesterfeld, courtesy of Diane Behm