Kewaskum H.S. student visits D.C. as part of 4H
Citizenship Washington Focus (CWF) is a trip dedicated to showing youth the importance of citizenship, what goes on in our government, all while learning about Washington D.C. and meeting new people.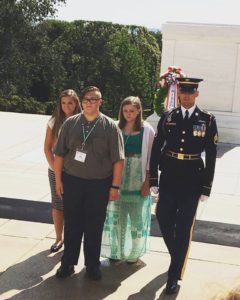 The youth that come to CWF, are in delegations from multiple states. While at the National 4-H Center in Chevy Chase, Maryland, youth are put in groups to discuss a topic and write a bill about it. There were two groups per bill and four bills total.
Youth were also required to join a committee that ran certain events at the center. I was on the Talent committee. Those events included the Congressional Debate, the Talent Show, the Town Hall Discussion, and more.
When the youth were not at the center, they were in Washington D.C. or the surrounding area, seeing monuments, memorials, and other historical or cultural places. There is also an opportunity to go to Capitol Hill and talk with your senators.
It is a fantastic trip that is available for 4-H youth that are in grades 10-12. To go on this trip, one must complete a résumé and a cover letter; there is also a face-to-face interview process with three adults. Then if you are chosen, there is a bit of homework to fill out, and you are ready to go.
This trip has really given me a new perspective on our government and what we as a community can do to voice our ideas and concerns. I've achieved this all while enjoying Washington D.C. and getting to know more people. I not only left CWF with a new view on our society, I also left with new friends and new memories. I would like to thank the Washington County 4-H Leaders Board and Wisconsin 4-H for helping me on my way to CWF. I would also like to thank Meris Petek, assistant to Senator Johnson, and Joseph Florio, assistant to Senator Baldwin, for listening to our questions and concerns about our state government.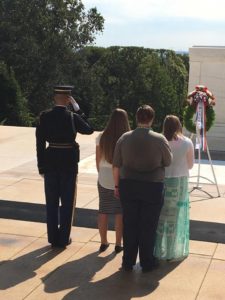 I was lucky enough to be chosen to participate in the wreath ceremony at the Tomb of the Unknown Soldier. It was a great way to honor those who have served our country and made the ultimate sacrifice. It truly was an amazing experience.
Max Stowers is a junior at Kewaskum High School
Kettle Country Kids 4-H Club