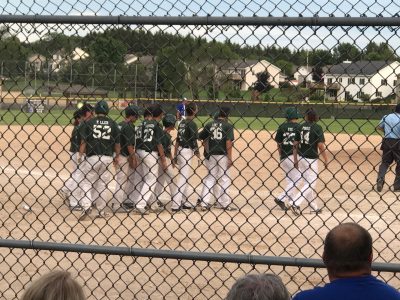 July 5, 2017 – Kewaskum, WI – Kewaskum JV improved their record to .500 with a 4-3 victory over Random Lake.
Kewaskum brought Mitchell Lochen and Cole Poole to the mound for their last home game. Lochen had 11 strikeouts while Poole dealt a 3 pitch inning.
With a tied game in the 7th, Blake Horning scored from 2nd on an error thrown for a possible pick off.
Kewaskum has their last game of the season at Port Washington tomorrow.
Photo courtesy: Poole Family