February 22, 2022 – Washington County, WI – The Green Bay Packers will name the 24th member of the Packers FAN Hall of Fame, Wednesday, February 23, 2022, at 2 p.m. in the team's media auditorium.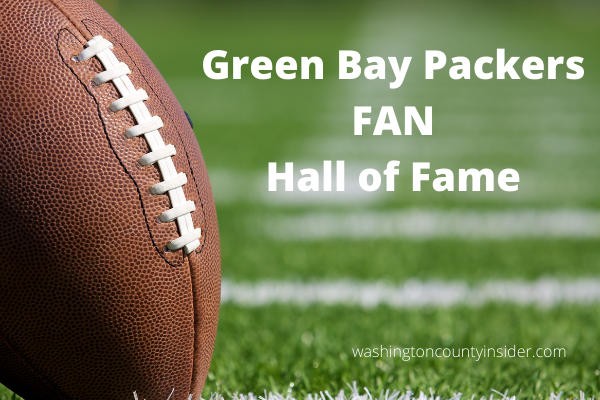 Packers President/CEO Mark Murphy will be on hand to announce the winner, who will also speak to the media following the announcement.
Media are invited to cover the event and may enter via the loading dock at the southeast corner of Lambeau Field between 1:15 p.m. and 1:45 p.m.
This year's 10 finalists are:
William Bartlow – Charlottesville, Va.
Wayne Sargent – Kewaskum, Wis.
Tom Malchow – Hudson, Wis.
Rick Burgard – Sheboygan, Wis.
John Kuzieji – Burnsville, Minn.
Joanne Heney Swietlik – Green Bay, Wis.
Jeff Yasick – Mazomanie, Wis.
David Guld – Wausau, Wis.
Carri Emmerich – Sturgeon Bay, Wis.
Alyssa Scoda – Scranton, Pa.
He or she will receive four club seats to a 2022 Packers home game; a $500 Packers Pro Shop gift certificate; a road trip for two to a 2022 Packers away game, including game tickets, airfare and hotel accommodations; and a one-year subscription to Packer Plus.
In addition, the honoree will have his or her name permanently displayed in a place of honor in the Green Bay Packers Fan Hall of Fame.