August 19, 2021 – West Bend, WI – A special Thursday night non-conference matchup between the Kewaskum High School Indians and West Bend West Spartans kicks-off the 2021 football season tonight, August 19, 2021.
It will be the first time in 10 years (2011) the two teams will face each other in the regular season. In 2011 Kewaskum won the matchup over WBW 28-7.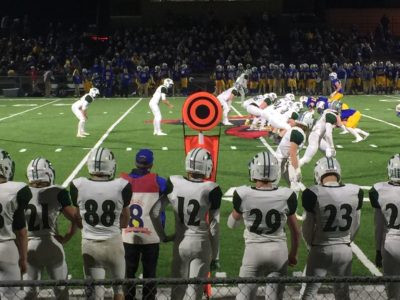 Kewaskum finished the 2020 season 2-5, with a 1-2 conference record, while West Bend West finished the 2020 season 0-9 (0-6) in conference play.
It will be the second season for West Bend West head coach Dan Ferkovich, who with the help of nine seniors hope to build a new foundation for a program that hasn't had a .500 or better record since 2012 when the team went 4-4.
Kewaskum is looking to bounce with a varsity team comprised almost entirely of juniors and seniors, under the direction coach Steve Tennies, who took over the football team from athletic director Jason Piittmann in 2019.
Both teams will be replacing their quarterbacks following graduation.
Kewaskum's previous quarterback Michael Daniel finished 2020 with 720 passing yards with 4 touchdowns and also led the team in rushing with 288 yards and 5 touchdowns.
For West Bend West, Landon Dott was under center in 2020, throwing for 657 passing yards and 5 touchdowns, but threw 16 interceptions, an area for improvement for the Spartans' next signal caller.
Dott also led the Spartans in rushing with 313 yards and 3 touchdowns.
Both teams will have their top receivers returning for their senior season, with Keegan Tennies, who had 26 receptions, 358 receiving yards and 3 touchdowns rejoining the Spartans and Benjamin Butler, who finished second on the Indians in receptions (15), but had the most receiving yards (313) and tied for most receiving touchdowns with 2.
Kickoff is set for 7 p.m. at West Bend West High School.