Kewaskum woman and man from Adell injured in rollover accident in neighboring Sheboygan County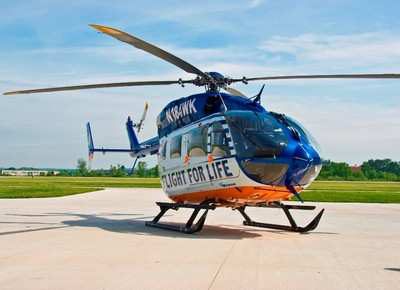 Oct. 20, 2018 – Sheboygan, WI – A Kewaskum woman, 23, and a man from Adell, 24, were flighted to Froedtert Hospital in Milwaukee following a rollover accident Friday night, Oct. 19, on Highway 23 near Sheboygan Falls.
The Sheboygan County Emergency Dispatch Center received a 911 call regarding a single vehicle crash on STHY 23 near Bridgewood Road in Town of Sheboygan Falls.
The caller reported the vehicle was west bound on STHY 23 and swerving prior to the crash.  The vehicle entered the north ditch, rolled several times and struck a deer fence.
The 24-year-old male passenger from rural Adell was ejected and the 23-year-old female from Kewaskum was trapped.
Lt. Jason Liermann said he was on scene and the female was conscious and talking to the responders as she was being airlifted.
"She had significant injuries but none believed to be life threatening," he said.
Both parties had severe injuires and were transported via Flight for Life to Froedtert Hospital.  The accident remains under investigation and names will not be released until contact is made with family.
Assisting the Sheboygan County Sheriff's Office were: Orange Cross Ambulance Service, Town of Sheboygan Falls Fire Department and First Responders, Johnsonville Fire Department and Flight for Life.