April 8, 2021 – West Bend, WI – David A. King, 79, passed away on Tuesday April 6, 2021 in West Bend. He was born on September 29, 1941 in Milwaukee to Elwood and Martha "Penny" (nee Leach) King.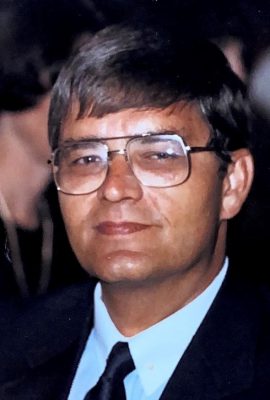 Dave graduated from Pulaski High School Class of 1959 and then attended UW Whitewater and received his Bachelor's degree in 1966 and his Master's degree in 1969. Dave served in the US Army from 1959-1962. On December 5, 1962 Dave married Janice Timmermann and they began their family.
David was a schoolteacher teaching 7th & 8th grade from 1968-1998. His passions were playing tennis, traveling with his wife and friends to warm climates, was an avid reader, loved playing guitar, and adopted many dogs and cats.
David was a member of the Pleasant Valley tennis club, Stillwaters Methodist Church and coached tennis at West Bend West and Slinger High Schools.
David is survived by his wife Janice, daughters Bonnie (Rich) Nelson and Kristin (Tim) Casper; grandchildren Megan (Aaron) Mayfield, Trevor Bonham, Nick (Alissa) Casper, Kylie Casper, great-grandchildren Jacob and Lindsay Mayfield, his brother Thomas (Pat) King, in-laws Judy Dressler, Andrea (Michael) Mozolik, Shelley (Larry) Benkowski and Jay Zierhut other relatives and friends. He was preceded in death by his parents.
There will be no formal services at this time.
Memorials to the Washington County Humane Society are appreciated.

The family would like to thank the staff at Kathy Hospice for all the care and comfort they gave to Dave and his family.
Phillip Funeral Home of West Bend is assisting the family.(262) 338-2050 / www.phillipfuneralhome.com