Living Word Lutheran High School receives $20,000 grant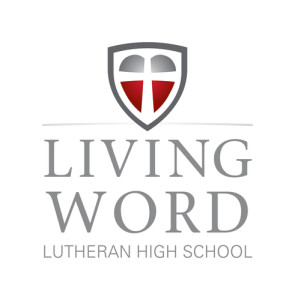 Living Word Lutheran High School, Jackson WI, recently received a $20,000 grant from the Thrivent Financial Foundation. The grant includes both a $10,000 immediate grant and a $10,000 challenge grant contingent on Living Word Lutheran High School raising $20,000 from donors. The grant supports an initiative designed to help the school encourage more people to financially stand with the school and its ministries.
"The mission of Living Word Lutheran High School is significantly blessed through this challenge grant. New doors are opened. New avenues are able to be explored.," said Dave Miskimen, principal, Living Word Lutheran High School.
"We are delighted to assist Living Word Lutheran through this grant, said Karen Himle, vice president of the Thrivent Financial Foundation. "We trust that this funding will allow more people to become aware of the exciting ministry that takes place at Living Word Lutheran High School."
The grant is part of the foundation's Lutheran Grant Program. This program is designed to assist Lutheran organizations and those they serve in achieving economic security and sustainability. In 2014, the program distributed almost $1 million in grants.
Eligible grant applicants include: Lutheran congregations, regional divisions of the three largest church bodies, small church bodies, high schools, colleges, universities, seminaries, camps, campus ministries, social ministry organizations and other independent Lutheran organizations or institutions.
Living Word Lutheran High School exists to provide a high quality Christian education for lifelong leadership and service in God's kingdom. LWLHS seeks to achieve this mission through academic rigor, engaging the community in service, and a wealth of experiences outside the classroom that help in developing the total person.
About Thrivent Financial Foundation
The Thrivent Financial Foundation is a private foundation funded by Thrivent Financial. As a 501(c)(3) organization with its own board of trustees, the foundation is organized and operated exclusively for charitable, religious, scientific, literary and educational purposes and makes grants and gifts to 501(c)(3) exempt organizations. The foundation does not provide grants to individuals. To learn more about the foundation and its grant programs, visit: www.thriventfoundation.com.
About Thrivent Financial
Thrivent Financial is a financial services organization that helps Christians be wise with money and live generously. As a membership organization, it offers its nearly 2.4 million member-owners a broad range of products, services and guidance from financial representatives nationwide. For more than a century it has helped members make wise money choices that reflect their values while providing them opportunities to demonstrate their generosity where they live, work and worship. For more information, visit Thrivent.com/why. You can also find us on Facebook and Twitter.
Thrivent Financial is the marketing name for Thrivent Financial for Lutherans, Appleton, Wis.