Major interior remodel ahead for Pick 'n Save stores in West Bend
Jan. 3, 2017 – West Bend, WI – In the next few months The Kroger Co. is expected to complete an interior remodel of the two Pick 'n Save stores in West Bend.
Some might say this is "the Meijer effect" as the new chain retailer based in Grand Rapids, Michigan is opening a new store in West Bend, 229 S. Main Street, in March/April. Other say it's part of the
intended restructuring
Kroger had in mind following its $866 million acquisition of Roundy's Supermarkets in Dec. 2015.
Staff at the Kroger stores in Fond du Lac said all the stores in the "Fox Valley area" are being remodeled.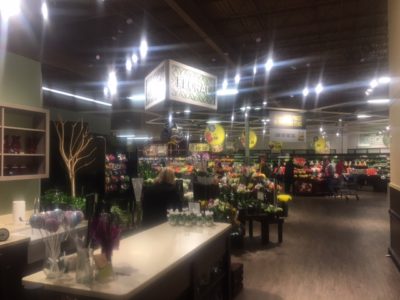 The Pick 'n Save in Fond du Lac has all new cases, new produce tables, new refrigeration equipment along with a new interior-and-exterior decor package.
Grocery industry analyst David Livingston offered some insight on the proposed remodel.
"Anything under $2 million in my opinion is just routine maintenance," he said.  "Over $2 to $3 million is a remodel.  If a store is just adding a coat of paint, buying employees new t-shirts, putting up new signs, replacing shopping carts, and blocking off the excess cash registers no longer used, that to me is not a remodel."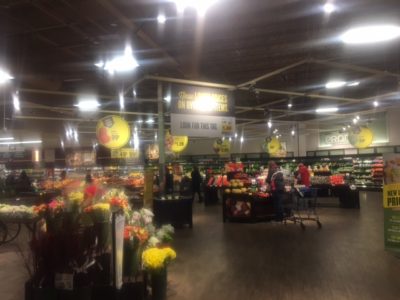 Questioned whether Meijer is impacting the Kroger decision, Livingston gave an example of what happened in neighboring Waukesha County.
"In Waukesha a new Meijer opened on Sunset Drive and there is a Pick 'n Save across the street and another Pick 'n Save a mile west on Sunset," he said. "The one a mile west they remodeled and put up new signage. The one across the street was left untouched and is a museum."
In 2015 when http://www.washingtoncountyinsider.com broke the story about Meijer coming to West Bend there was a lot of scuttlebutt about the future of the Pick 'n Saves.
Terry Lyon said, "Kroger and Meijer are used to competing against each other. West Bend shoppers will win in this and get real quality companies competing for your business."
There's no confirmation from Kroger on the remodel. Livingston was correct in his prediction, "Kroger is not going to tell you anything." As far as which Pick 'n Save will be remodeled first, there are bets it'll be the store on S. Main Street… because of it's closer to the incoming Meijer.