May 13, 2021 – Hartford, WI – Marlene Marie Zerwinski, of Hartford, passed away Tuesday, March 30, 2021, at Evergreen Terrace in Antigo at the age of 83.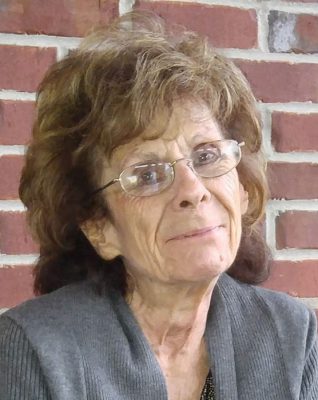 She was born on February 18, 1938, in Milwaukee, to Aloysius and Sadie (Bartylla) Twardowski. She married Louis "Louie" Zerwinski on July 11, 1959, in Milwaukee. He preceded her in death on June 8, 2016.
Marlene was employed at Eaton Corporation in Milwaukee for 30 years. She enjoyed crafting, decorating, and spending time with her family. Marlene also enjoyed her gambling trips to Laughlin and Las Vegas with Louie and her family.
She is survived by her daughter, Gail (Bill) Carlson of Elcho; son, Rick (Lynn) Zerwinski of West Bend; grandchildren, Mitchel and Morgan Zerwinski; and sister, Sharon (Jerry) Kathrein.
In addition to her husband and parents, Marlene was preceded in death by her brother, Harvey (Dolly) Twardowski.
A special thank you to the staff of Evergreen Terrace for the exceptional love and care they gave Marlene.
An open house celebration of life to be held on Sunday, May 16 from 2 p.m. to 4 p.m. at the Sawmill Inn Restaurant and Pub (1729 Wolf Road, Richfield, WI) with hors d'oeuvres and beverages to be served.