December 6, 2019 – Germantown, WI – The McDonald's on County Line Road in Germantown is going to be razed and a new Golden Arches will be put in place.
The Germantown Plan Commission approved the designs below which include a larger space (added 649 square feet), warmer colors and fewer parking spots reduced from 91 to 81.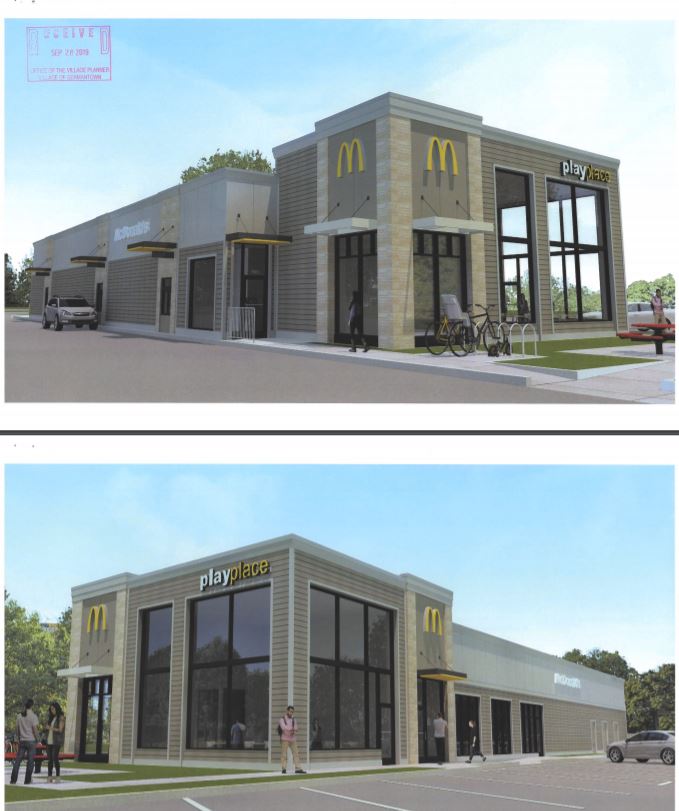 The new design is considerably different from the current facility, pictured below.
There is a question whether the restaurant will stay open during the remodel/rebuild process. Officials from McDonald's have indicated the project will be done in segments but the restaurant will likely close during construction.
So far there is no exact date on when the project will begin; early indications are weather is a factor and construction is likely to get underway in spring 2020.