West Bend, WI – Holy Angels School in West Bend, WI wants to introduce you to some of the Holy Angels families, let you hear their stories, and learn why they've chosen Holy Angels School for their children's education.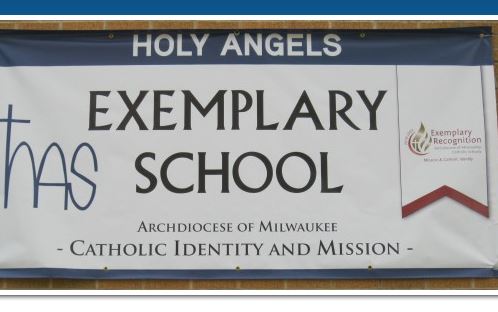 From families who have attended for generations, to families who've moved to the area and found a home at HA, to those who've transitioned from other schools, each family's unique story helps to make Holy Angels the community that it is today.
So, please meet the first HA family…The Shafaie family.
"Our family recently transitioned to HA for a variety of reasons. The root of our family is our faith and our values. We wanted our children, mainly the middle school-aged, to stay grounded in who they are. In a society that is seemingly making our children grow up too fast, we want them to be "social" but at an acceptable level. It is extremely hard to regulate what they encounter in such a large school environment. The concern was undoubtedly that they were "growing up too fast" while potentially growing away from who we are as Catholics.
My children's education at HA is above and beyond what I could have hoped for.
Additionally, my kids realize how much more they are learning at HA. There is such a significant difference in educational gains that all 5 of my children will be attending HA next year. The bonus of being grounded in our faith and a
high level of education
is the co-curricular activities.
Click HERE to schedule a tour of Holy Angels School, 230 N. Eighth Ave., West Bend, WI
My 5th grader had never played volleyball before. She came to HA and fell in love with the sport. She now plays a highly competent club team. If HA had not offered that opportunity to her, she would not have volleyball until 7th grade or not at all.
The volunteering opportunities are also above and beyond what I had become accustomed to. It is a chance to engage with my children's peers, staff, and other parents from the school. I don't feel like an outsider when I step foot in HA. Overall, my only regret is not sending my children here sooner."